Case in Thailand: Thai people have avoided drinking tap or unfiltered water

A water purifier is a device that removes undesirable chemicals and biological impurities from water from bodies of water such as rivers, lakes, and other bodies of water in order to produce pure drinking water fit for human use. Water purifiers are classed as counter-top, under sink, faucet mount, and others based on their type. To meet shifting client demand, businesses are broadening their product portfolios. For example, OLANSI has introduced a new water purifier which was created specifically for the Thailand market.
A low water level indicator, a child safety lock, and removable faucets are included in the package. Similarly, in 2022, OLANSI introduced a new water dispenser, the most recent edition of exceptional water filtration systems in the OLANSI pure range, which is considered one of the world's most advanced household water purification systems. Since 2021, OLANSI has operated with the Thailand local home appliances dealer, to offer more OLANSI water purifier series and air purifier series products for Thailand people.
In January 2020, Thailand reported its first case of COVID-19, and the World Health Organization labeled the epidemic a pandemic in March 2020. To combat the spread of the disease, the government enacted a slew of new regulations. The country has faced some challenges in transportation, marketing, and selling activities as a result of travel restrictions strict and partial lockdowns, but this has a long-term positive impact on the market as citizens become more familiar with health, hygiene, and sanitization. Since the onset of COVID-19, Thai people have avoided drinking tap or unfiltered water.
Rising Urban Population
Thailand's urban population accounted for 52.2% of the country's population in 2021, and it is expanding at a 1.78% annual rate. Growing urbanization is caused by a rise in water usage, which would lead to a surge in demand for water purifiers in the country. The main drivers of expanding urbanization in Thailand include urban planning policies, industrialization, and economic advancements. The urban population has the purchasing power as well as the necessary resources to install a water purification system.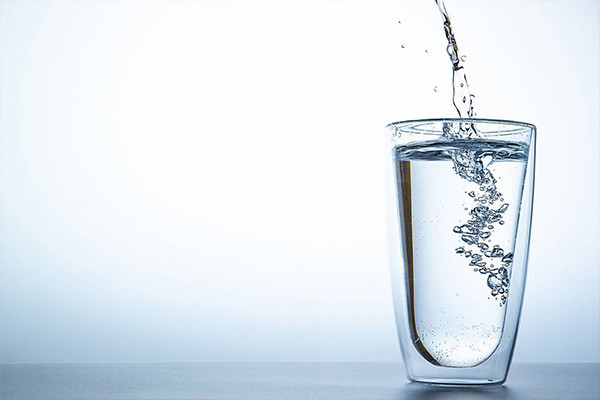 Contaminated Water Bodies
Approximately 43 million people in Thailand drink contaminated water, which causes illnesses such as diarrhea, typhoid, and dysentery in their bodies. Pollutants thrown into rivers and streams have mainly contaminated this water. When people drink water from these rivers and streams, the pollutants harm their health. As a result, consumer tastes are shifting toward safe, clean drinking water, necessitating the deployment of water filtration systems across the country. Agriculture is the region's biggest source of pollution, and the government is working to alleviate the issue.
Adoption of Nanofiltration Technology Aids Market Growth
Due to their capacity to efficiently remove impurities, reverse osmosis and ultrafiltration are two of the most prominent membrane filtration processes in the country. Aside from these filtration methods, nanofiltration membranes are gaining popularity as a low-cost, high-efficiency water purification method. Nanofiltration membranes feature much smaller pore sizes (1-10 nanometers) than UF and microfiltration membranes, which improve the efficacy of water purifiers by eliminating minute impurities. Nanotech-based water purification systems are flexible, highly efficient, and cost-effective in comparison to standard water filtration treatments.
Increasing Health Awareness Aids Market Growth
Thailand's population is becoming more aware of the advantages of good health, hygiene, and sanitation. The public's awareness of the importance of drinking water that is fresh, clean, and safe is growing rapidly, which will enhance the country's water purifier market. The administration has also taken a number of steps to address the reasons that are causing the country's water quality to degrade. Furthermore, the COVID-19 outbreak has highlighted the need for drinking water that is clean and free of toxins in order to prevent the spread of infection, which has increased the demand for water purifiers in Thailand.
OLANSI has been founded in 2009, the manufacturer with over 10+ years experience. We are a Professtional water purififer & water dispenser factory, offer global OEM and ODM service. Quick delivery, competitive price, high quality, and long-term service to our clients.
……
If you want a water purififer or water dispenser OEM/ODM service, contact us right now!