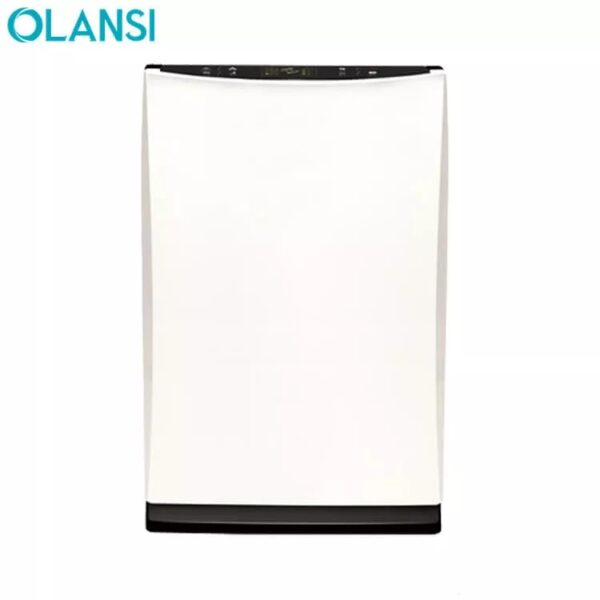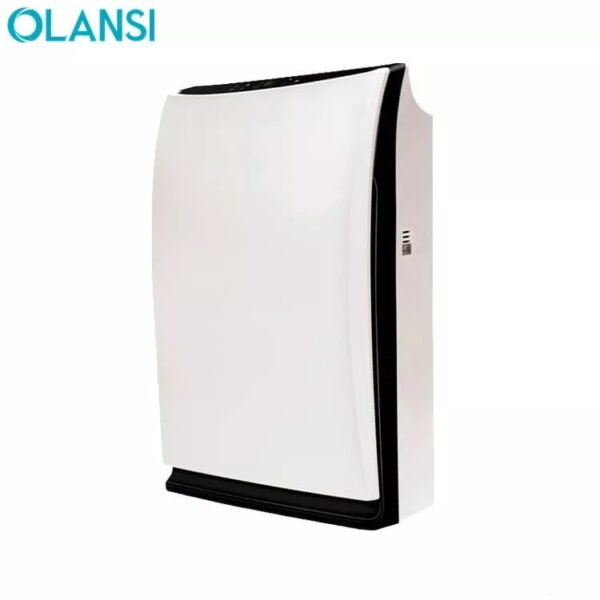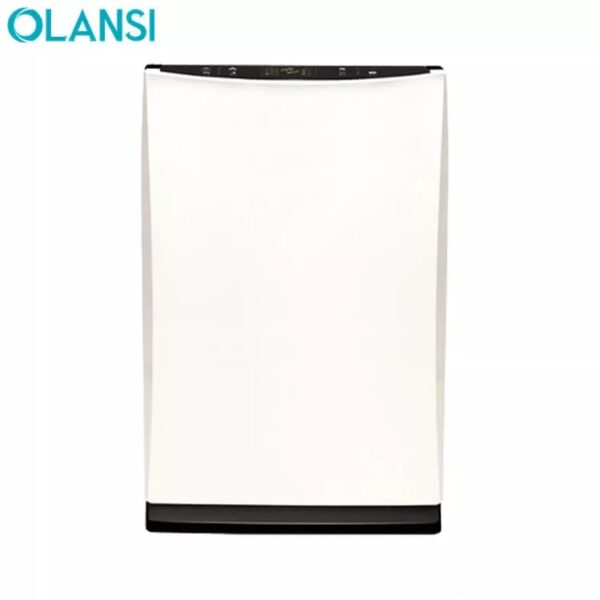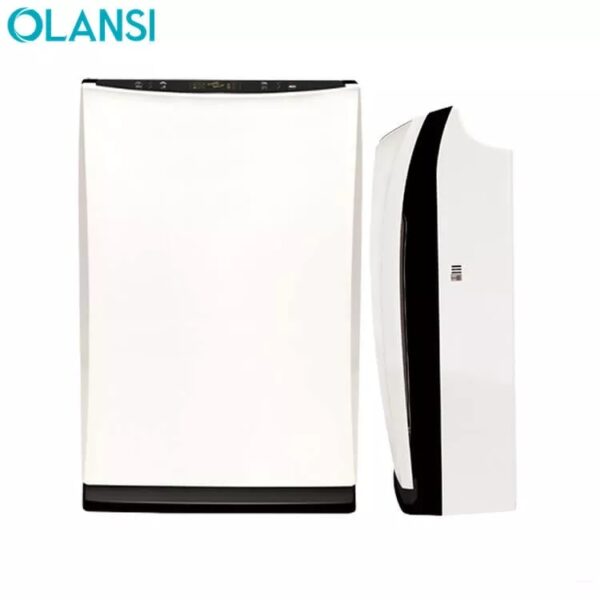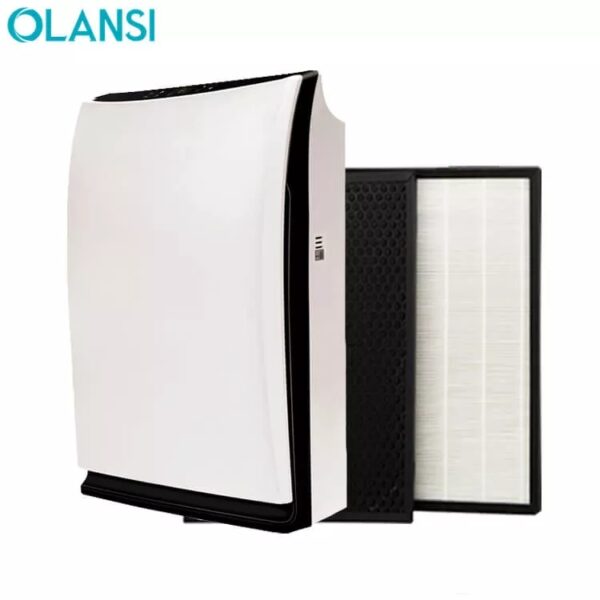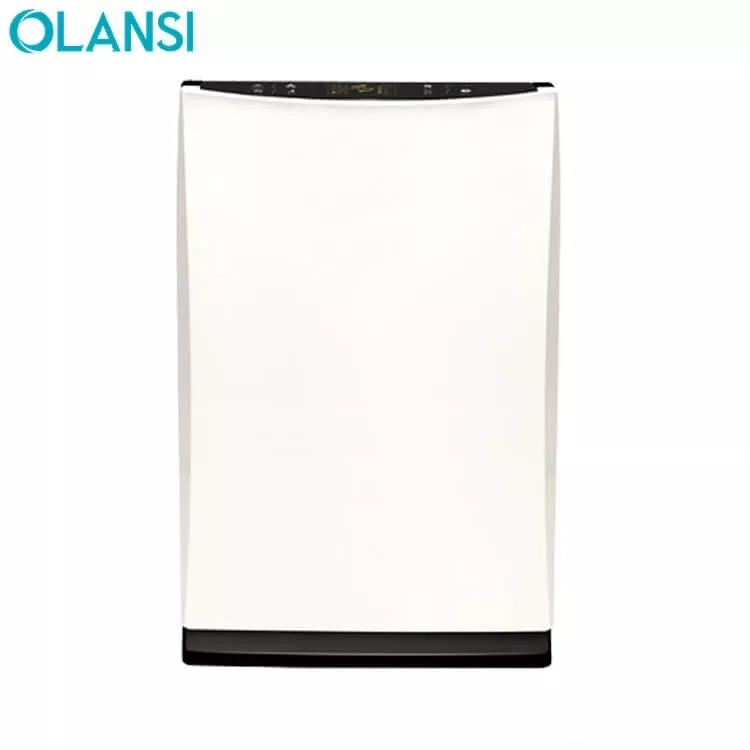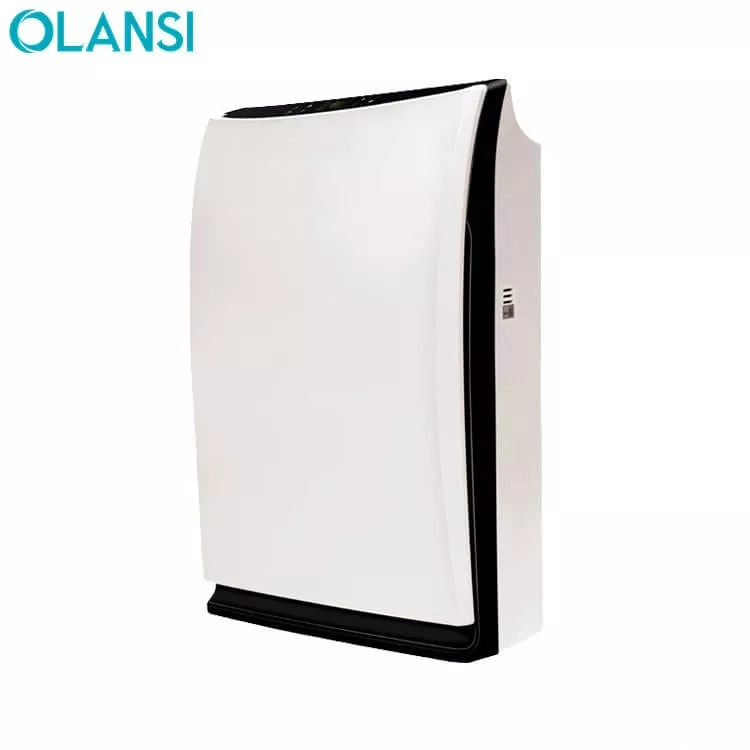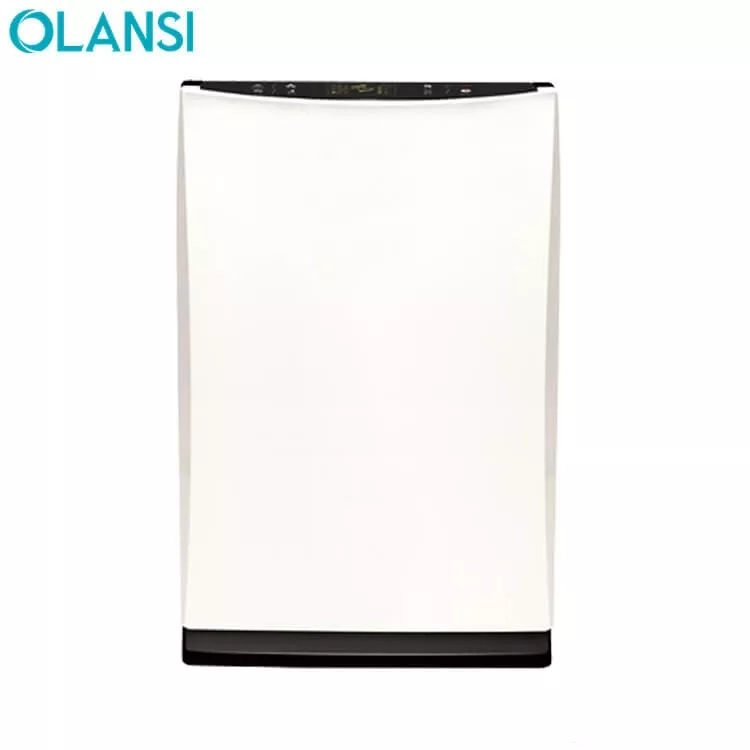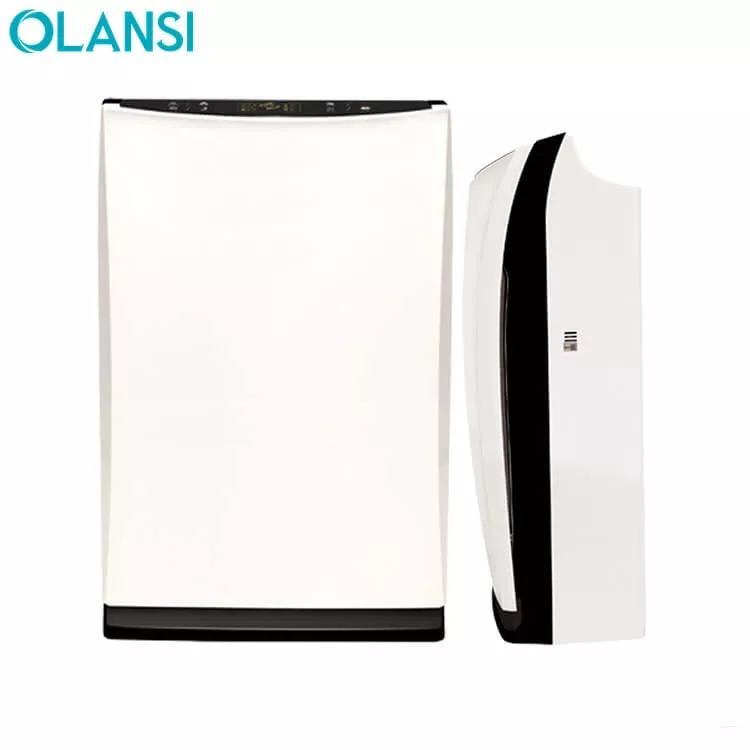 Olansi K02C Portable Air Purifier Humidifier With Hepa Filter,Air Purifier With Humidifier For Large Room
Description
Product Description
Product Name
Humidifier Air Purifier
Model
OLS-K02C
Color
White, Green, Sliver
Chassis Material
ABS
Product Dimension
360*195*565mm
Package Size
402*226*607mm
Gross Weight
7.6KG
Net Weight
6.5KG
Voltage
220V/50Hz
Power
65W
CADR
200m³/h
Negative Ions
50million/cm³
Application Area
14-30 square meter
PM2.5
99.9%
Noise
21.6dB
Protect Function
Dumping Switch
Sensor
Odor Sensor
Sterilization
365nm Ultraviolet Light
Certification
CE,CB,ROHS,FDA,ERP approval by SGS; BSCI & ISO 9001
Filter
Cold Catalyst Filter + Antibacterial Filter + Honeycomb Activated Carbon Filter + High Efficiency HEPA Filter
Humidifying
Ultrasonic Viraviolet Humidification
Control Operation
Panel Buttons + Remote Control
This machine has a humidification function, in the dry weather can opean the 
humidification function. The functions of humidifications:
1.Increase air humidity and improve people's breathing quality. Effectively
remove the air in the musty, smoke and odor, so that the air is more fresh.
2. Moisturize the skin, more beauty.
3. To promote human facial cell blood circulation and metabolism, relieve
nervous tensiion, eliminate fatigue.
Cold Catalyst Filter: Adsorption of formaldehyde, benzene, TVOC.
Honeycomb Activated Carbon Filter: Rapid adsorption of odor, decomposition of formaldehyde, benzene, ammonia, second-hand smoke.
Antibacterial Filter: Removes fine particulates, mites, microbe, bacterials.
High Efficiency HEPA Filter: Eliminates mold, dust, allergens and bacterial.
Ultraviolet Sterilize Light: Rapidly kills viruses and bacterial.
Anion Purification: Improves air quality, multiple health benefits.