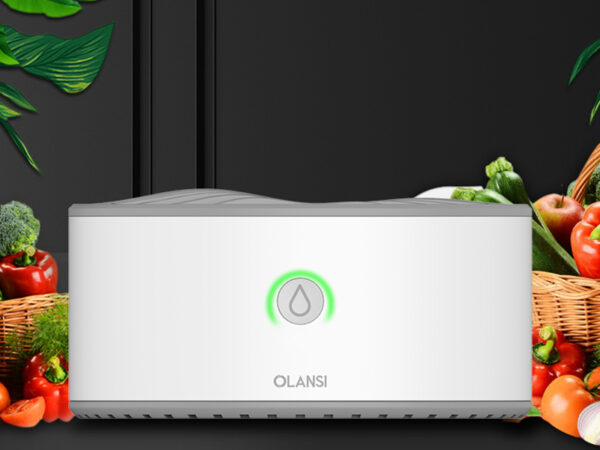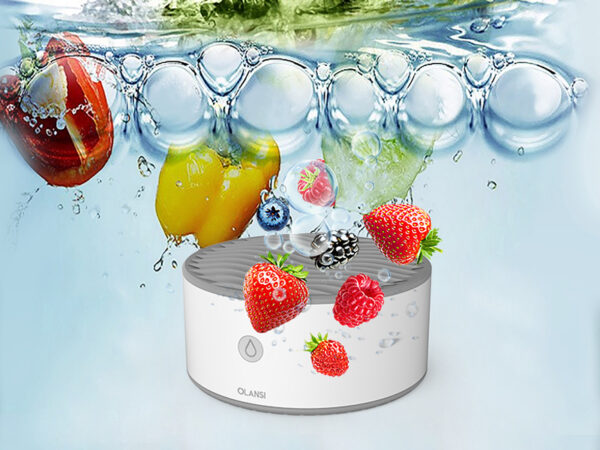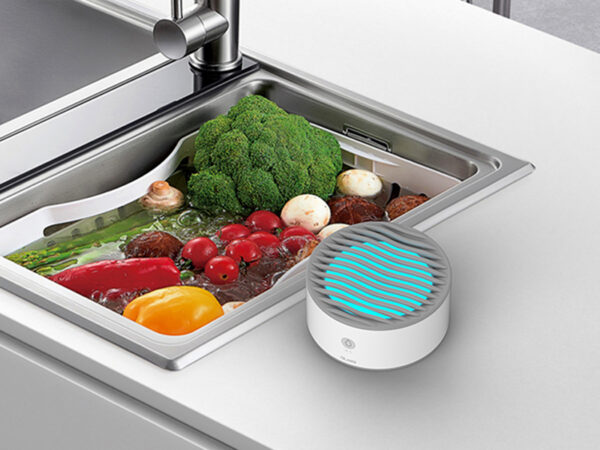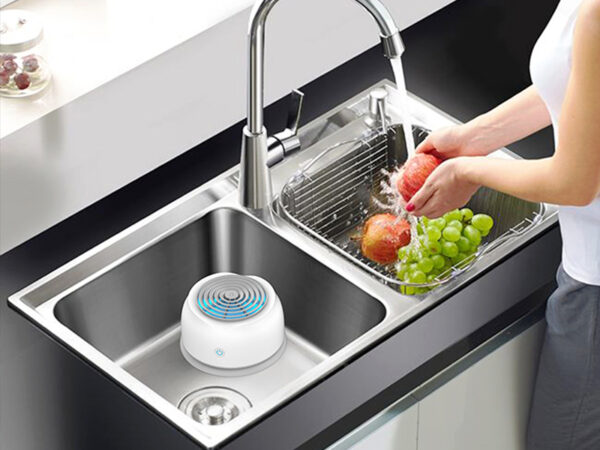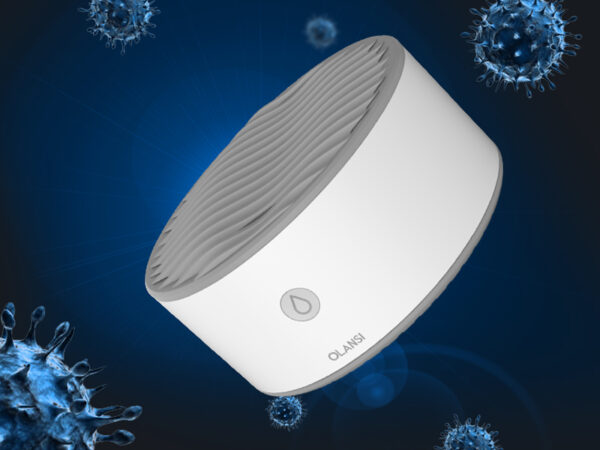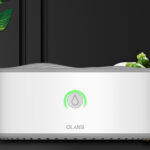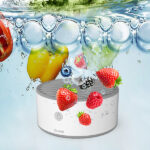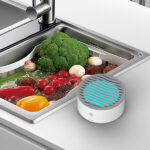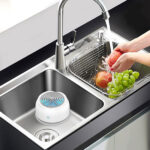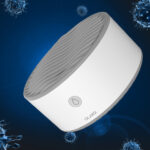 Portable Fruit And Vegetable Sterilizer C5B,Meat And Vegetable Cleaner For Home
Description
Portable Fruit And Vegetable Sterilizer
Model: C5B
New Technology Non-ozone
| | | |
| --- | --- | --- |
| | | |
| Sterilization and removal of residual pesticides | Water electrolysis purification | Small and portable |
| | | |
| One-button start | IPX7 waterproof | Inductive charging |
More Thorough Cleaning
Why fruit and vegetable washers
are the next hot selling product ?
At present, fruits and vegetables are very seriously contaminated and contain pesticide residues, viruses and bacteria to a greater or lesser extent. China has begun to widely advocate not using tap water directly to wash fruits and vegetables to prevent viruses from invading. Therefore, this product will become a widely used product in households after the epidemic.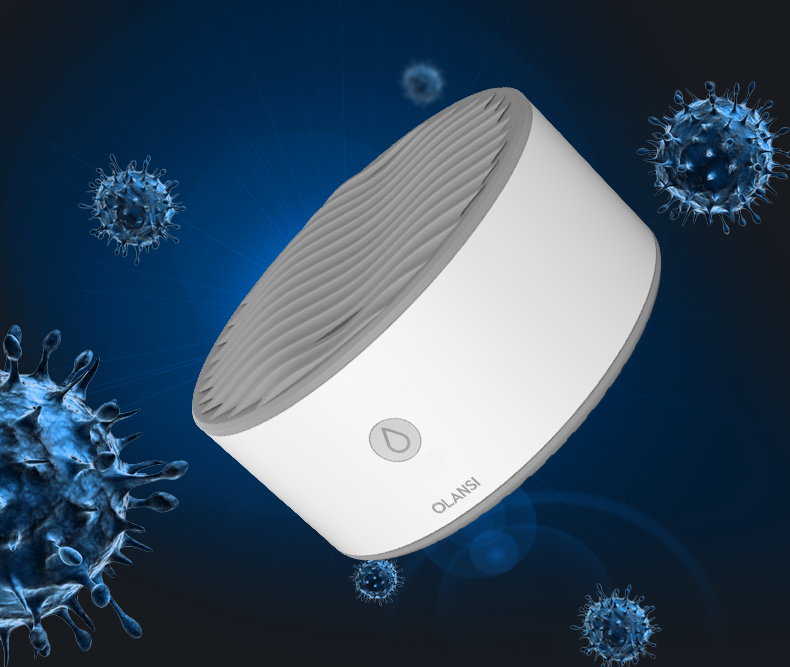 Pesticide degradation effects ≥90%
Sterilization effect ≥99.99%
Wavy Design Style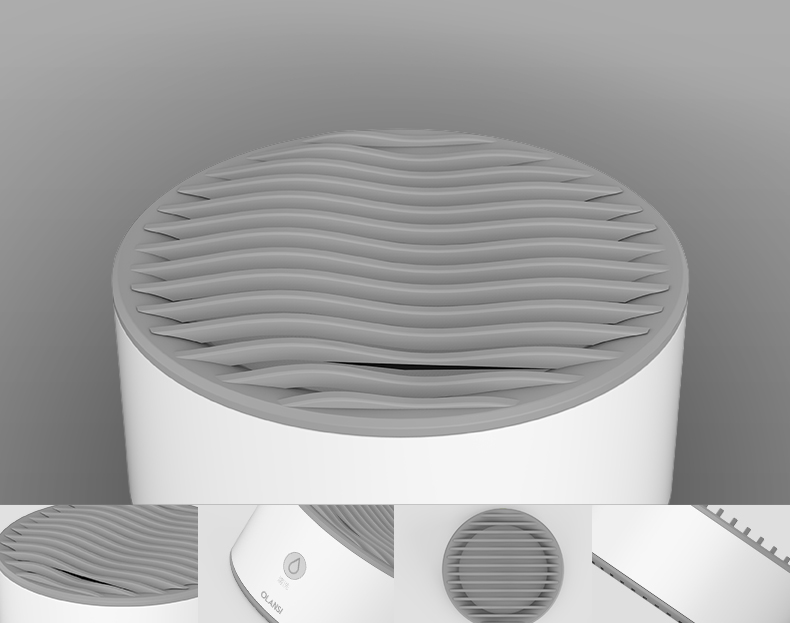 Working Principle
Hypochlorous acid for thorough cleaning
1.The decomposition of water into OH- and H+ by the action of an ion generator.
2 A fraction of the OH- snatches the H+ from the pesticide and bacterial cell walls and recombines it, breaking the molecular structure of the pesticide and degrading it to (a) Harmless substances. The other part of the OH- combines with chlorine in water to produce hypochlorous acid, which is degraded and kills bacteria through oxidative reactions.
3 Hypochlorous acid releases new ecological oxygen and uses it to oxidatively kill pathogenic microorganisms.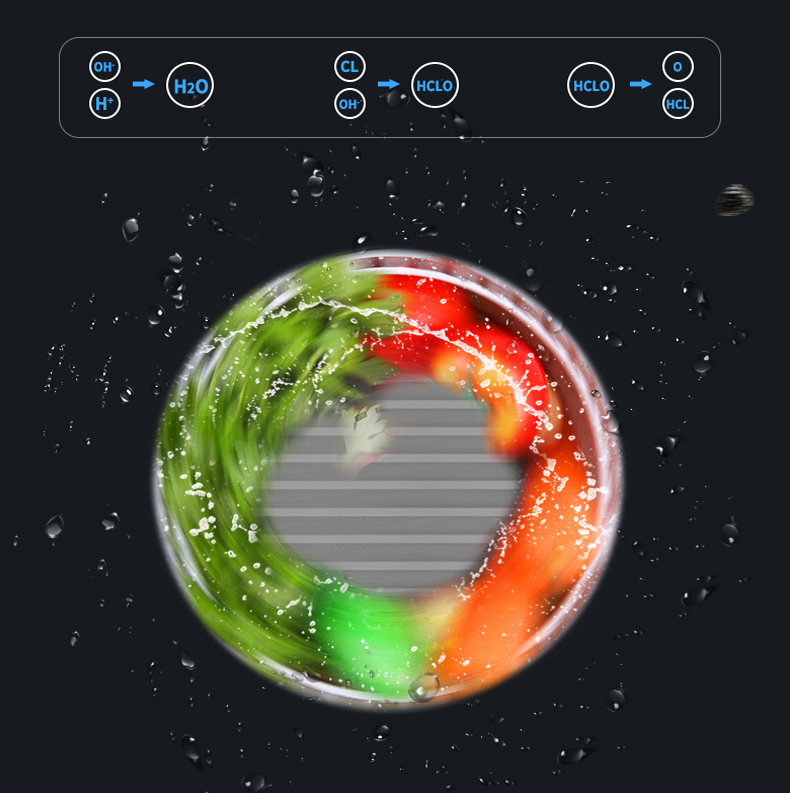 Titanium Electrolyte
Electrolysis of a high concentration of hydroxyl radicals (OH-),
in the form of high-density bubbles and fruits and vegetables in contact
with the full removal of pesticide residues, bacteria.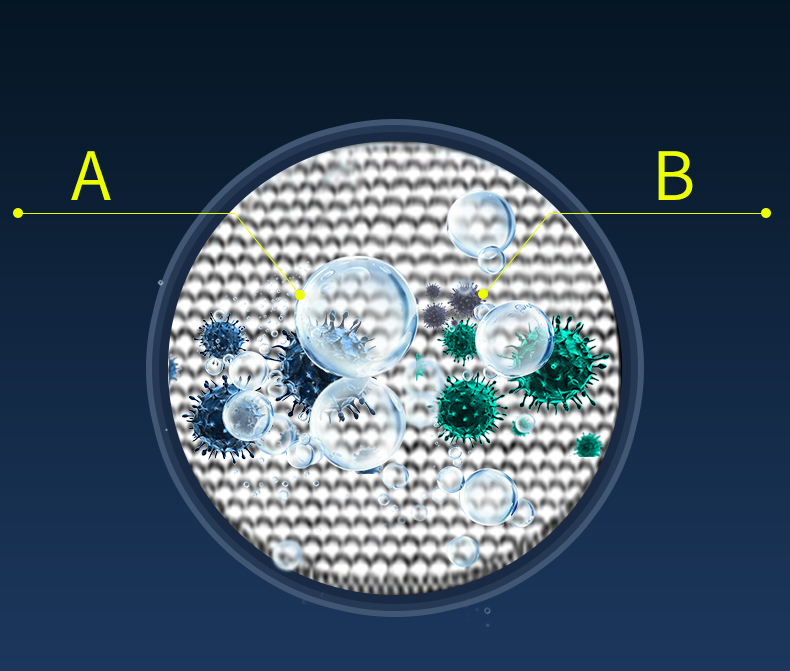 A: Electrolysis of high concentrations of hydroxyl radicals (OH-)
B: Pesticide residues, bacteria
| | | | | |
| --- | --- | --- | --- | --- |
| | | | | |
| Electrolysis of high concentrations of hydroxyl radicals (OH-) | | Generation of new ecological oxygen | | Oxidative degradation of toxins |
Small Volume 
Throw it in the dishwasher to purify
Press the button once when 3 liters of water is placed in the dishwasher, the green light will light up and the dish will be electrolyzed for 5 minutes.
When 6 liters of water is put in the dishwasher, the machine will press the button twice and the blue light will come on, electrolysis will take 10 minutes.
①Press it to start working. The green light is on. Electrolysis for 5 minutes.
②Press it again. The blue light comes on. Electrolysis for 10 minutes.
Note: Low battery status: red light flashing
Multi-purpose portable sterilizer
Remarkable Results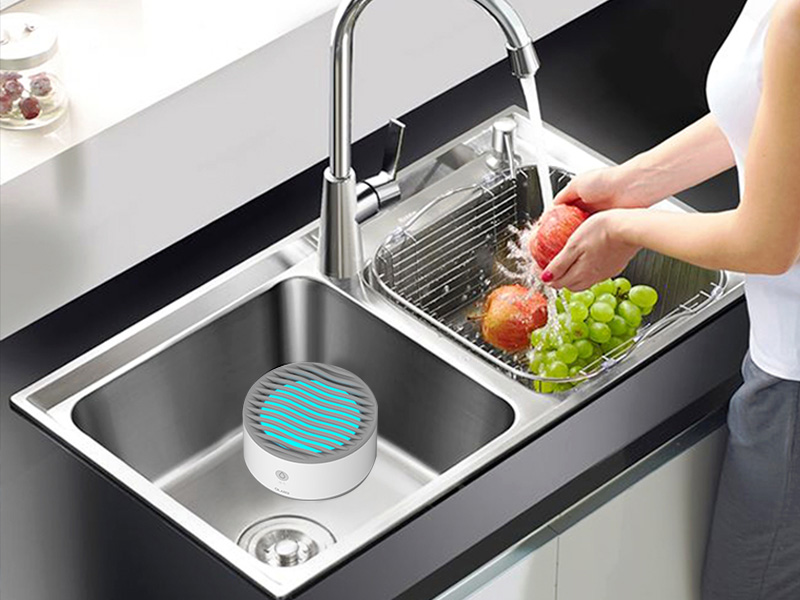 Removal of pesticide residues from fruits and vegetables
| | | | | |
| --- | --- | --- | --- | --- |
| | | | | |
| Removal of grain preservative paraffin | Breakdown of hormone residues in fresh meat | Hotel toiletries disinfection and sterilization | Sterilization of baby bottles and toys | Sterilization of tableware and cookware |
Inductive Charging Fast recharge
4400mah high-capacity battery life, ready to charge, full and full stop,
Charge once and work about 12 times for 5 minutes each time.
4400

mah
High capacity

12 times
Number of times used

5 minutes
Long duration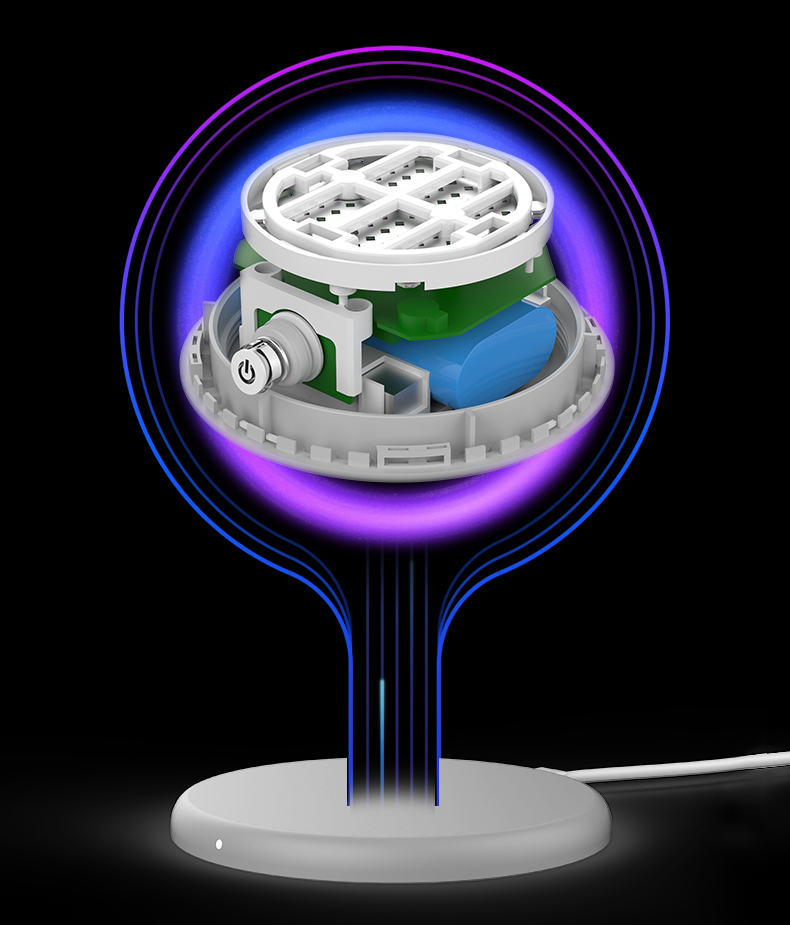 Highly waterproof
Highly waterproof with IPX7 rating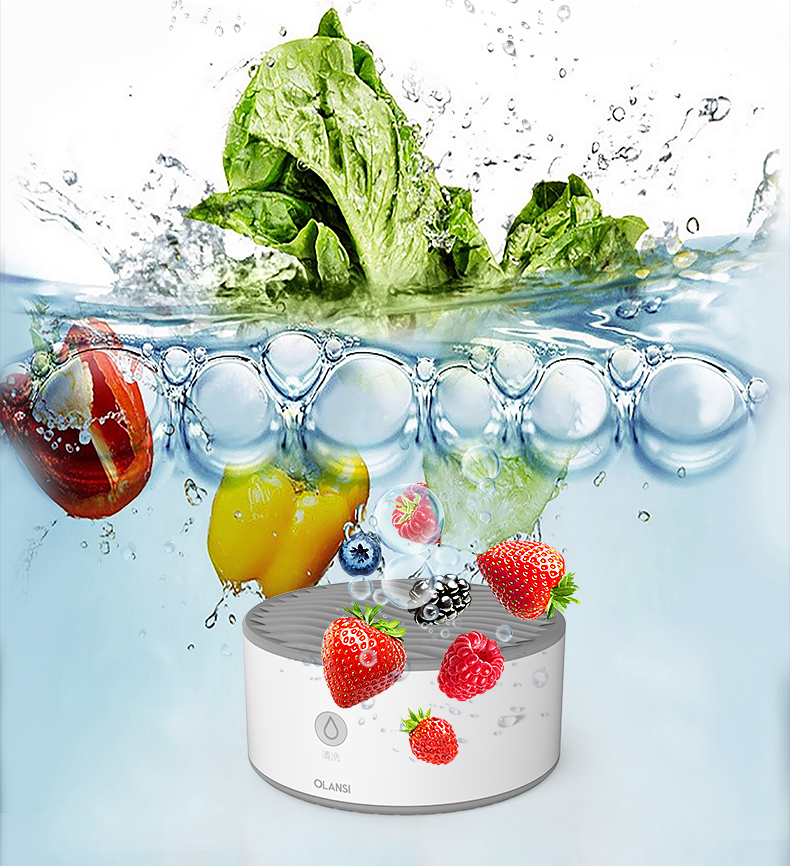 Product parameters
Product Name: Portable fruit and vegetable sterilizer
Input power: ≤5W
Battery capacity: 4400mAh
Waterproof rating: IPX7 (main unit)
Product net weight: 0.41kg (with charging base)
Power adapter: 5V≤1A
Product Model Number: C5B
Applicable capacity: 1.5-8L
Product Color: White
Product Dimensions: 103x103x63mm (with charging base)