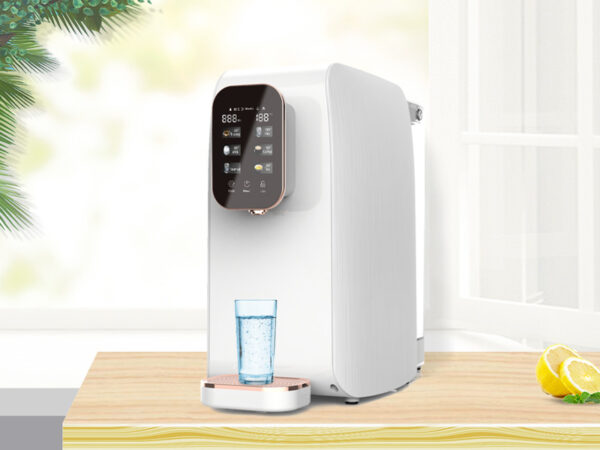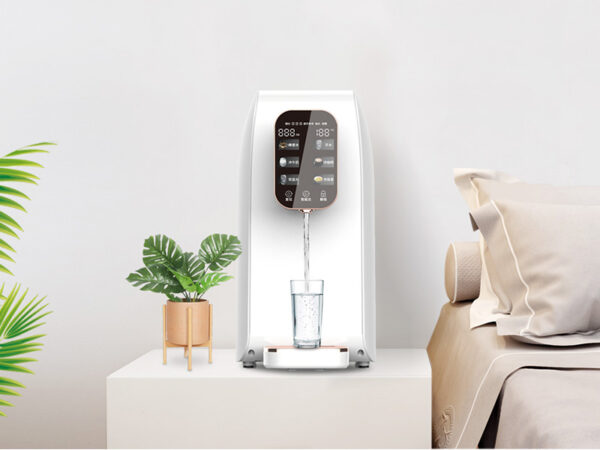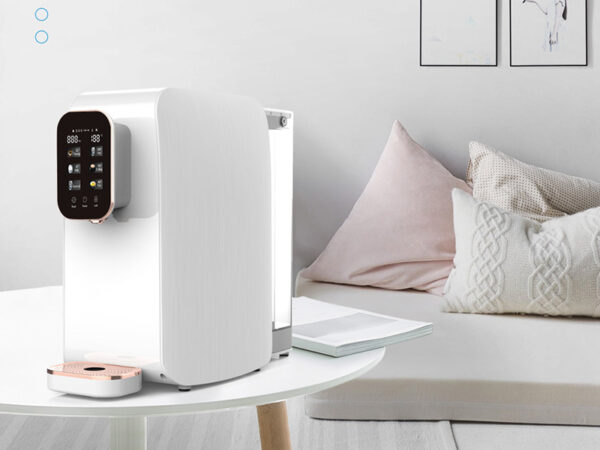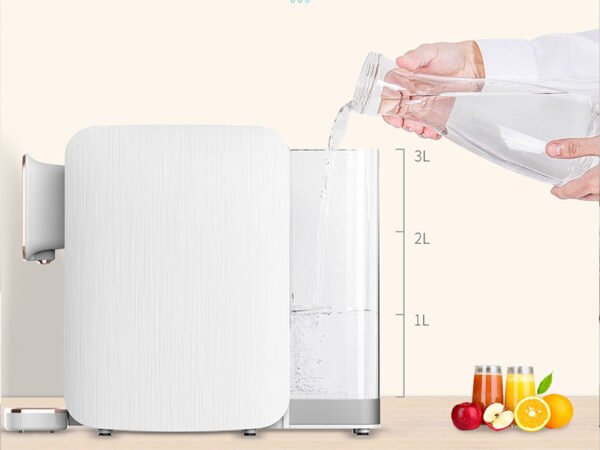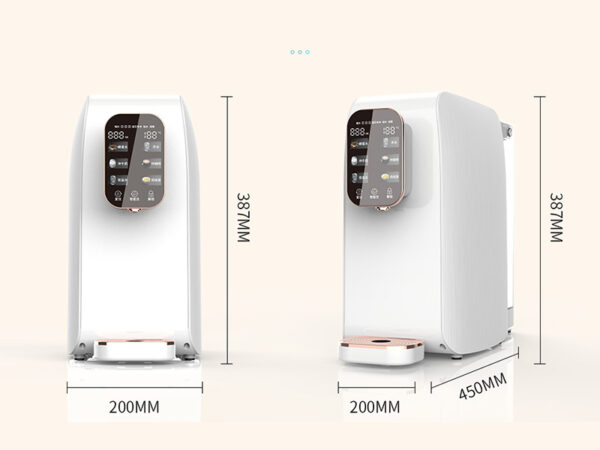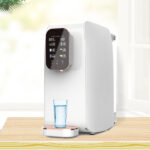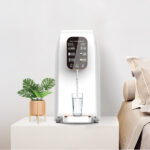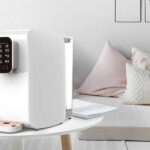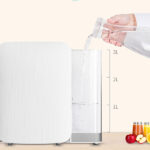 Desktop RO Water Dispenser W12 Best Alkaline Reverse Osmosis Water Purifier Water Filtration System In China
Description
Desktop RO Water dispenser W12
Water dispenser with 6 temperature options
A little more convenience to your busy life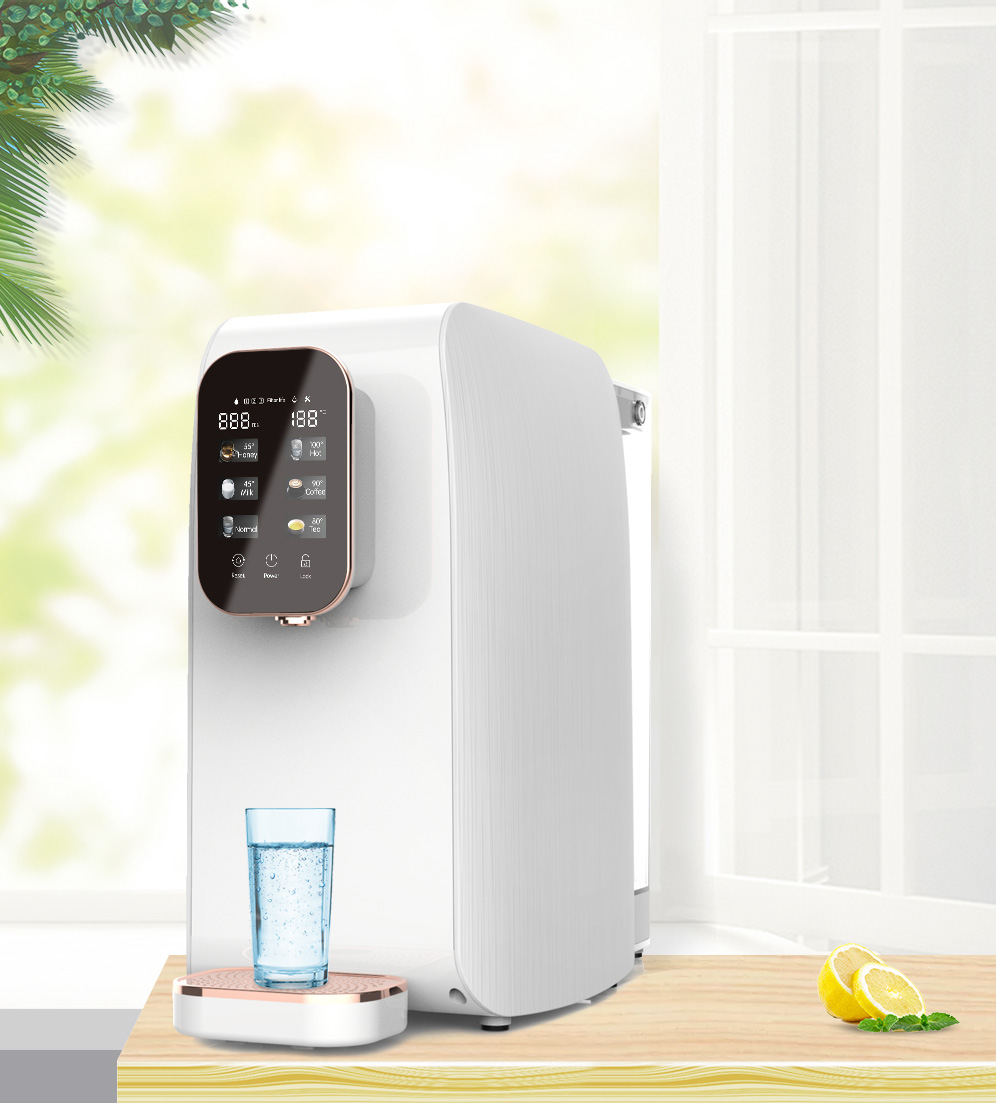 Heat-up water in 3 seconds, say no to re-boiling water
A machine with multiple functions
New way of healthy drinking
Integration of purification and 3s rapid heating It not only has the purification function of a water purifier, but also has the heating function of a water dispenser and a kettle. The purification system is upgraded, so that the water produced at once is ready for drinking. Besides, the whole pipeline is free from air contact, thus ensuring the freshness of water. The 3s heating system has been upgraded, so that the multi-grade temperature can be selected at will without waiting. As a result, you can really drink fresh natural alkalescent mineral water at any time.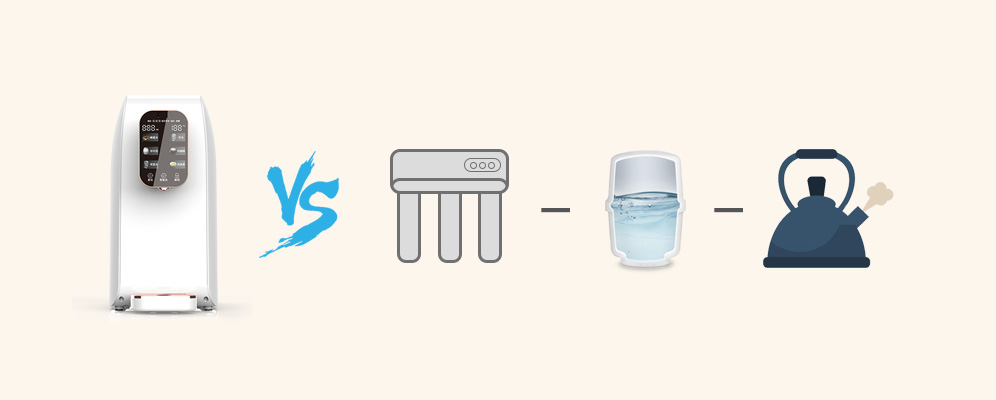 Advantages: Instant heating at turning on; Temperature control of several grades; Fresh eater; Safer water; Removable and washable water tank; Installation-free, small and movable
Comparison: High replacement cost of filter element; No heating; No temperature regulation; Large water consumption; Installation required; Stale water; Numerously boiled water; Inside easy to be stained; Hard to be moved; Long time for heating; Long time for cooling.
With W12 Water dispenser
Pure water with temperature control by your side at any time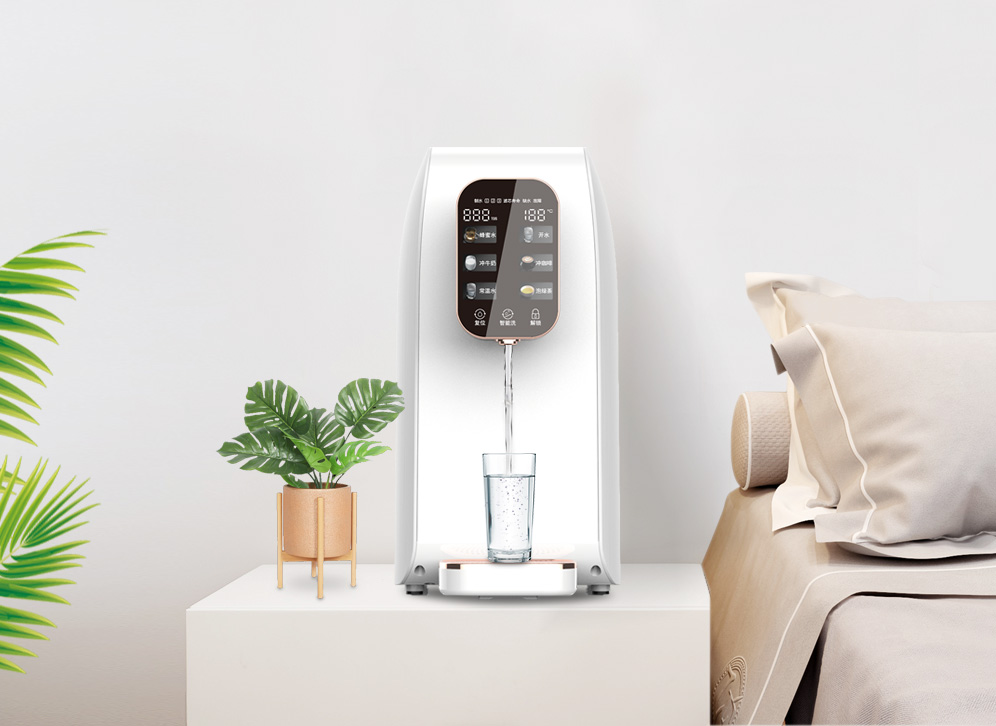 * No more waiting for boiling water for a cup of tea or a bottle of milk
Hot drinking water at any time
* Say goodbye to the trouble of constant hot water storage
Continuous supply of hot water
6 temperature options, water output at a touch of a button
Easy control of every selected temperature to meet different drinking needs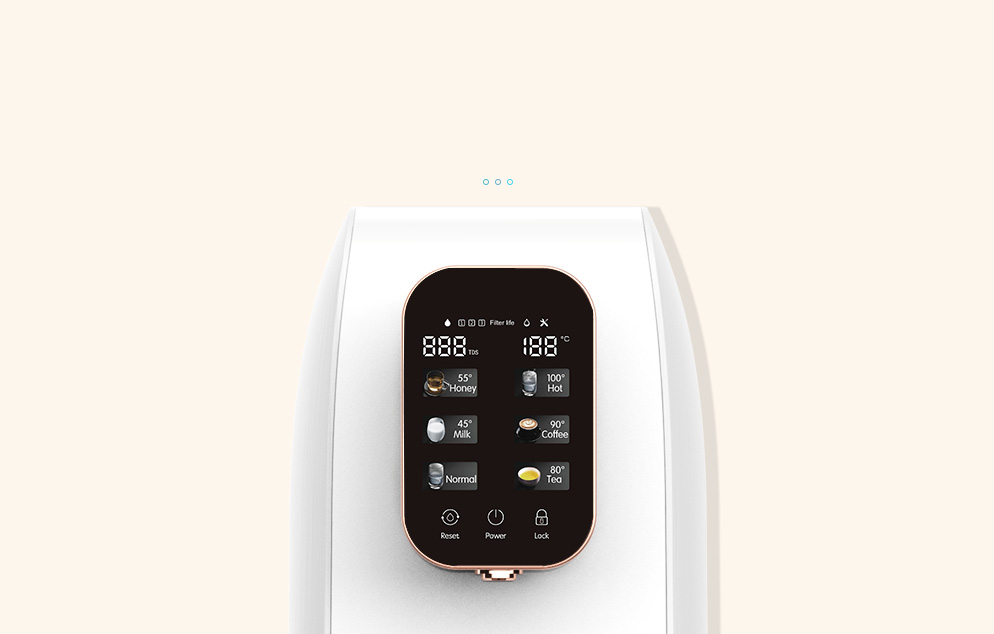 | | | |
| --- | --- | --- |
| | | |
| The kitchen cooks rice and stir-fries with boiling water | Friends visit as guests, make a pot of coffee and treat each other | Mom and Dad make a cup of green tea in the morning and enjoy the time |
| | | |
| Room temperature water meet daily drinking water | Husband drinks too much a cup of warm honey water | Wake up in the middle of the night, Always ready for milk |
Installation-free
No need to connect to water source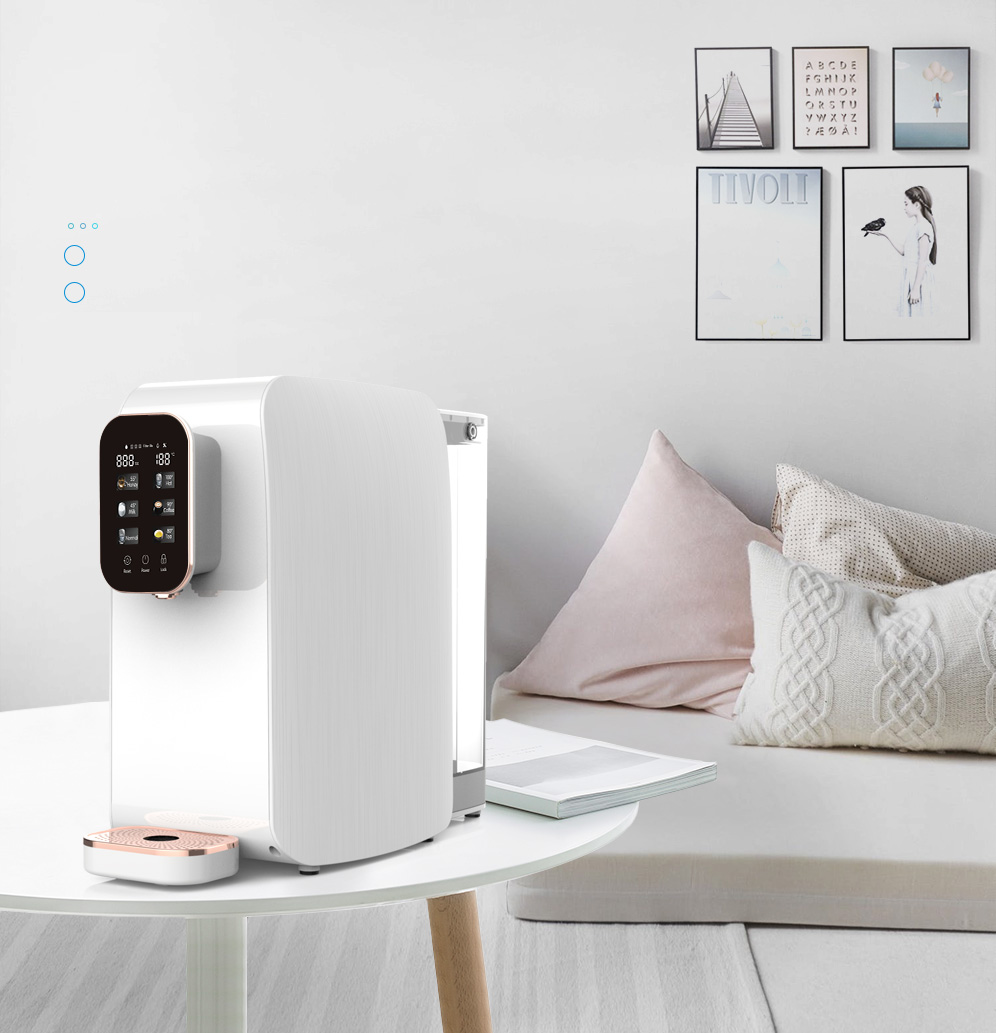 * Free arrangement and move freely
* Fit for bedroom, children's room, kitchen, sitting room, office
3-second instant heat-up, no more waiting
Working faster than an electric kettle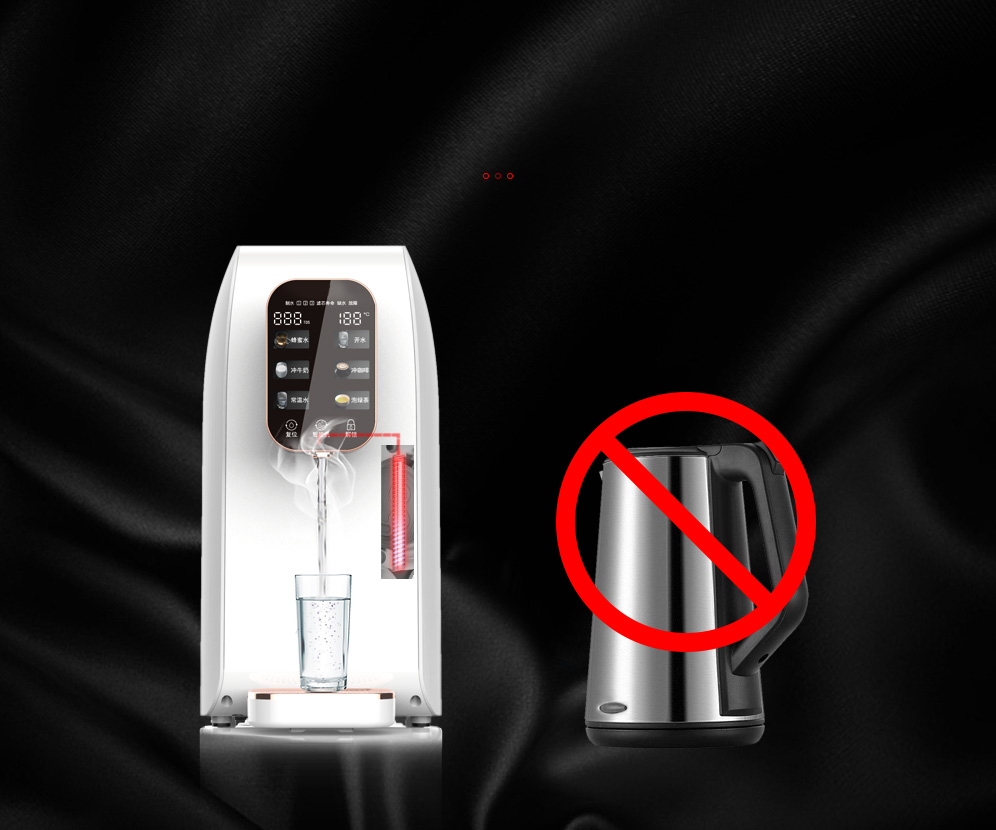 3-grade filter element + 4-layer filtration
Filtration of heavy metals, retention of beneficial minerals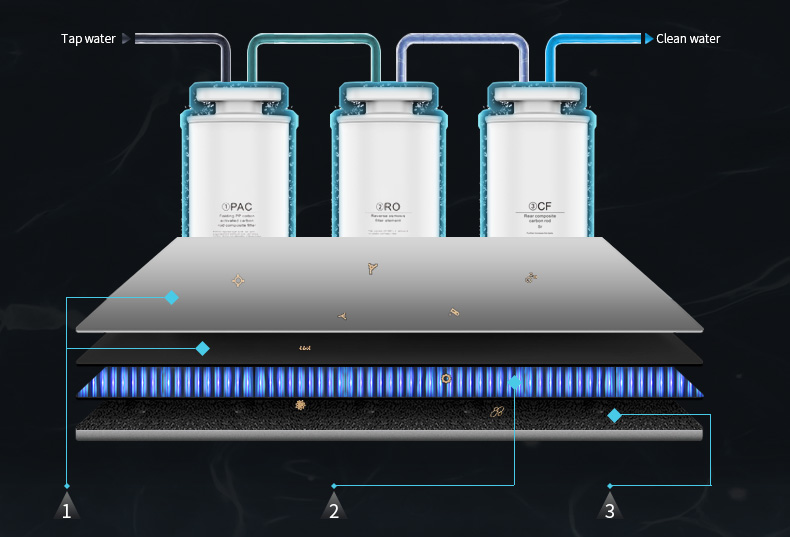 ① 2 PAC combining into 1
Filtration of sediment, rust, colloid and other large particulate pollutants, adsorption of small impurities such as colors, odors, residual chlorine and other bacteria, micro-organisms and scale.
② RO membrane
Filtration of sediment, rust, colloid and other large particulate pollutants, adsorption of colors, odors, residual chlorine, and so on.
③ Natural trace mineralized carbon rod filter element
Further adsorption of colors and odors, increasing strontium and other minerals, can enhance the taste of water quality, making water sweet and delicious.
※This machine adopts jettison-type quick-connect filter, which can be installed by itself.
Direct drinking after dispensing
Good taste, water quality meets drinking water standard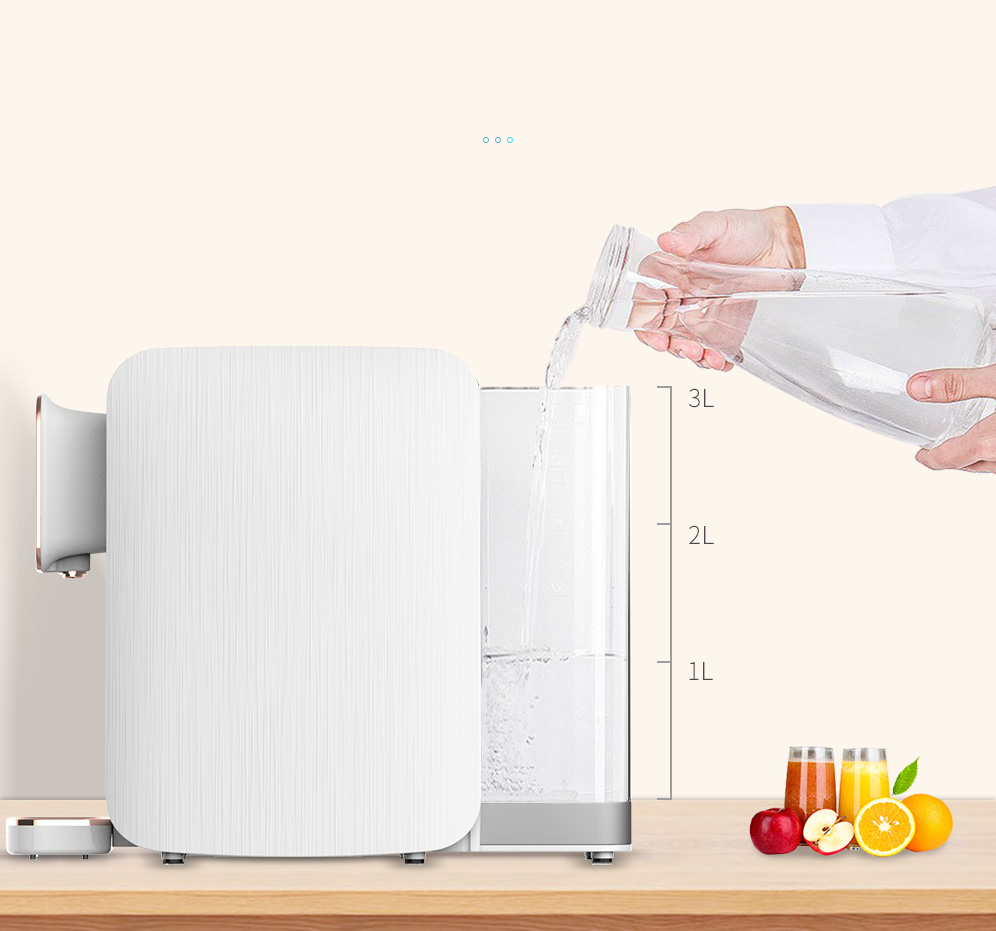 No leakage




Integrated waterway board

Original water tank, filter, purification tank are connected by integrated waterways, stronger and sealed more securely

Clean-waste water separating tank




3L Original water tank+1L wastewater tank

Separated storage of wastewater, no re-filter of reverse wastewater to ensure larger amount pure water output and higher water quality
Large color display panel, fashionable and elegant
Smart filter lifetime reminder, timely replacement for safe drinking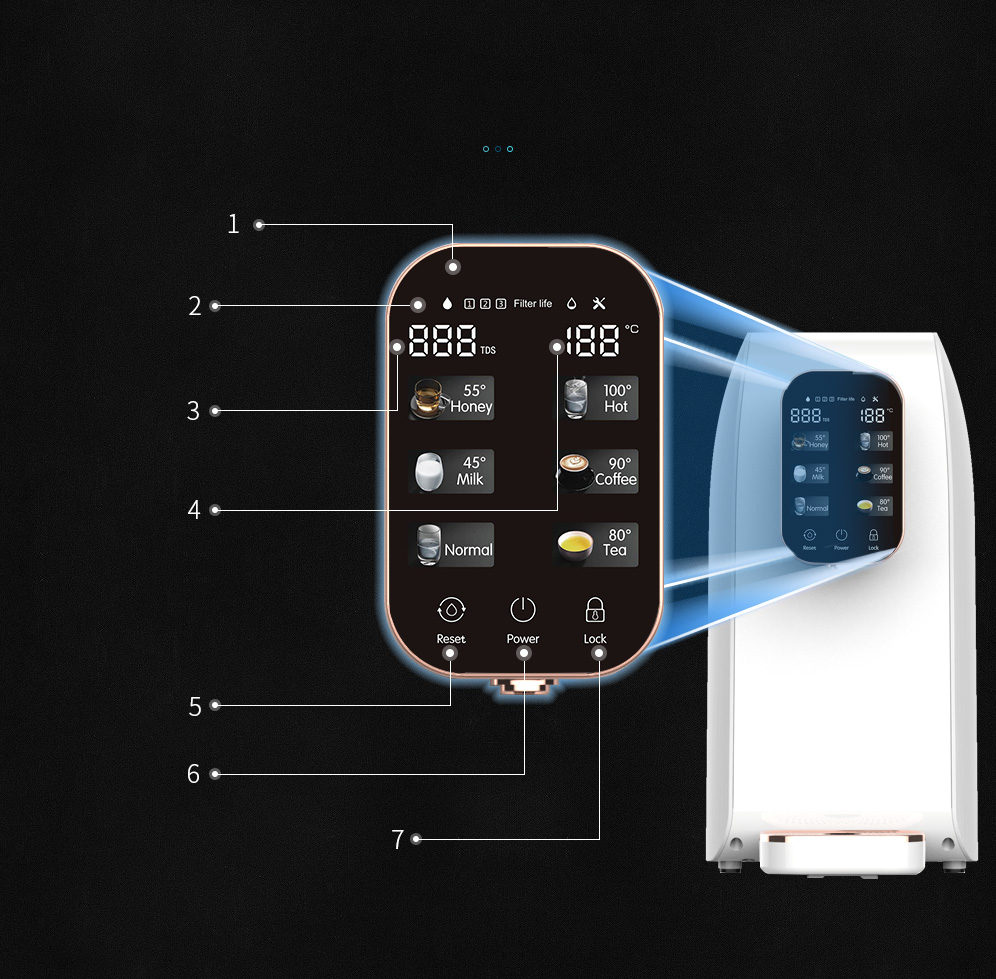 1.HD touchscreen
2.Filter replacement reminder: Indicator light shows in 1/2/3 level to remind the expiration of filter life and timely replacement
3.TDS Water quality
4.Temperature
5.Reset
6.Smart wash
7.Child lock: care for children's safety at any time: Well protection for babies.
Too much trouble replacing the filter?
Disposable filter, replace filter as easy as replace a battery, no tool or technician's assistance required, easy replacement.
Dissemble
*Remove used filter
*Hold the top of the filter and take it out by twisting counter clockwise
Replace
*Change a new filter
*Hold the top of the filter and put it in by twisting clockwise.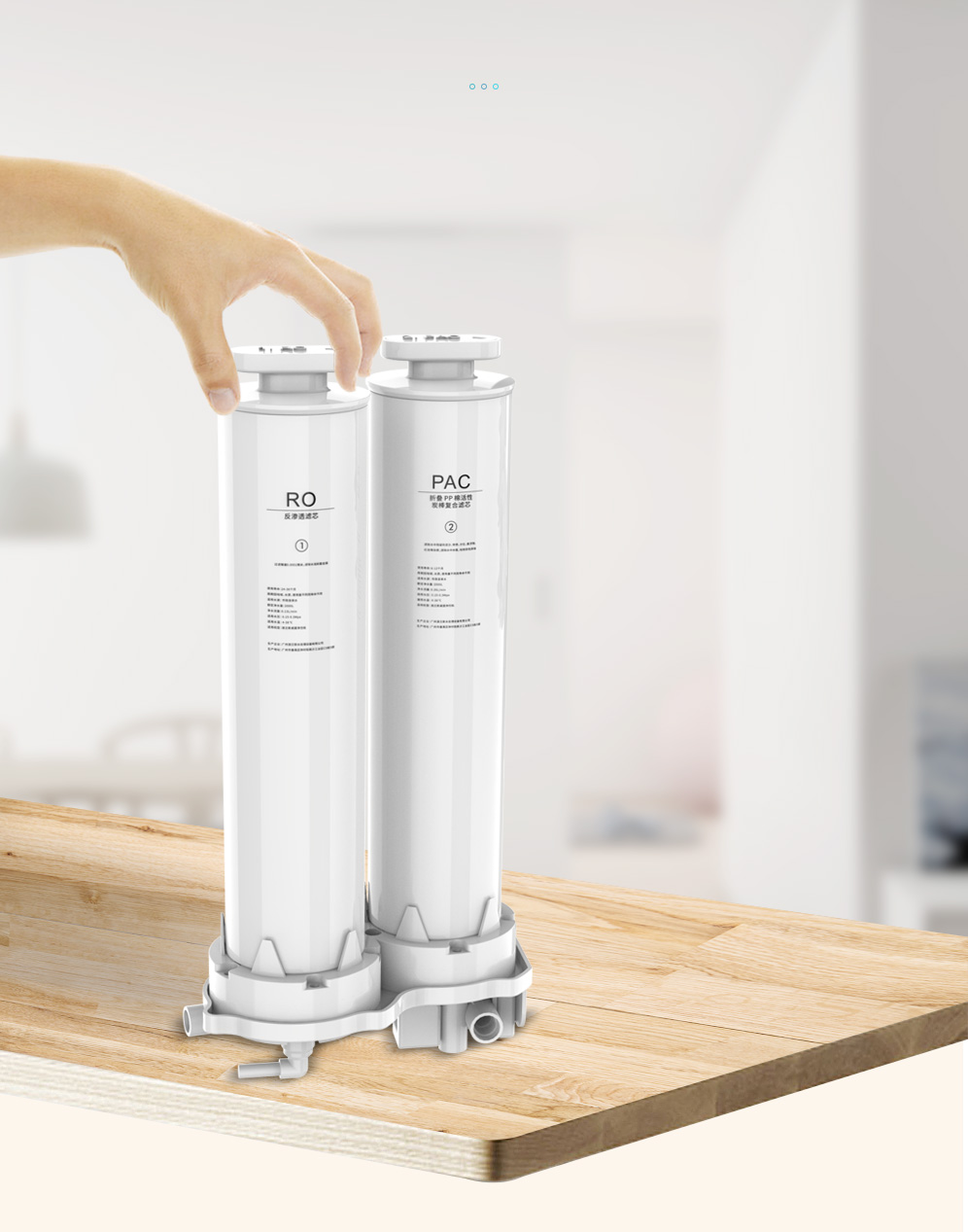 Product Parameters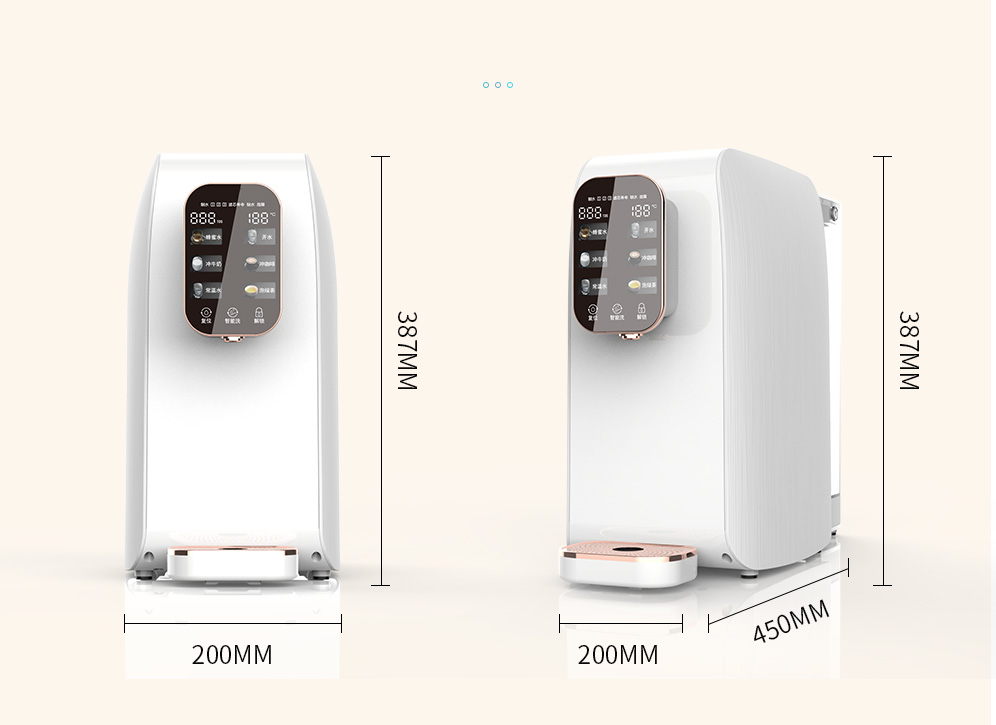 Product Name: W12 RO Water Dispenser
Product Model: WRO50-W12
Rated Water Purification Volume: 2000L
Rated Initial Water Pufication Volume: 130ML/MIN
Original Water Tank Capacity: 3L
Rated Power: 2100W
Rated Voltage: 220V
Waste Water Tank Capacity: 1L
Quota Frequency: 50Hz
Effluent Water Quality: Pure Water
Applicable Water Temperature: 4-38℃
Hot Water Capacity: 18L/H(≥90℃)
Housing Material: ABS
Product Weight: 7.3KG
Applicable Water Source: Municipal tap water
Product Size: 450*200*387mm