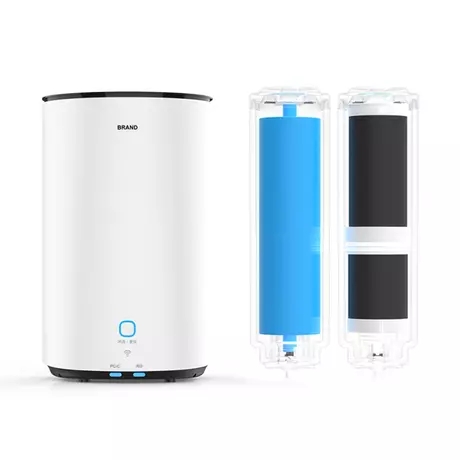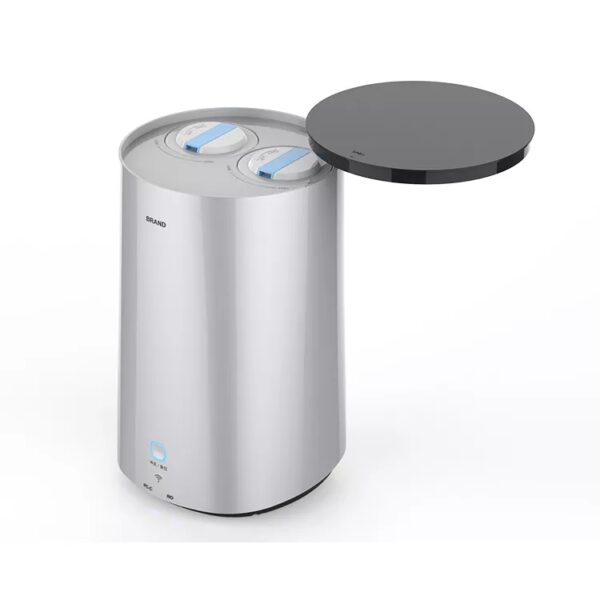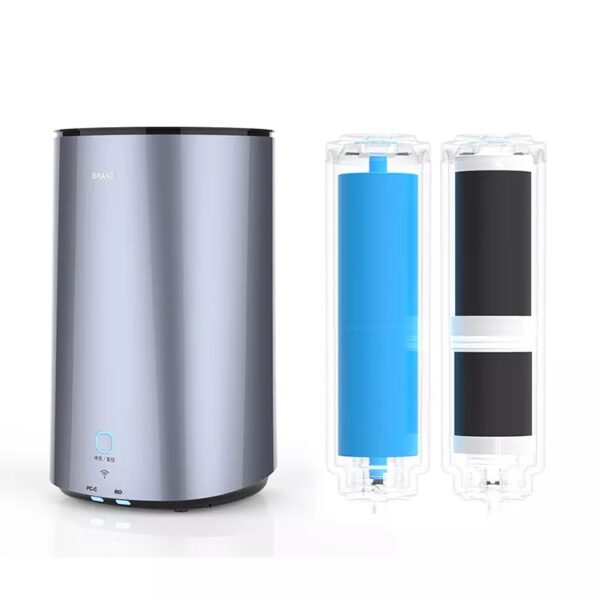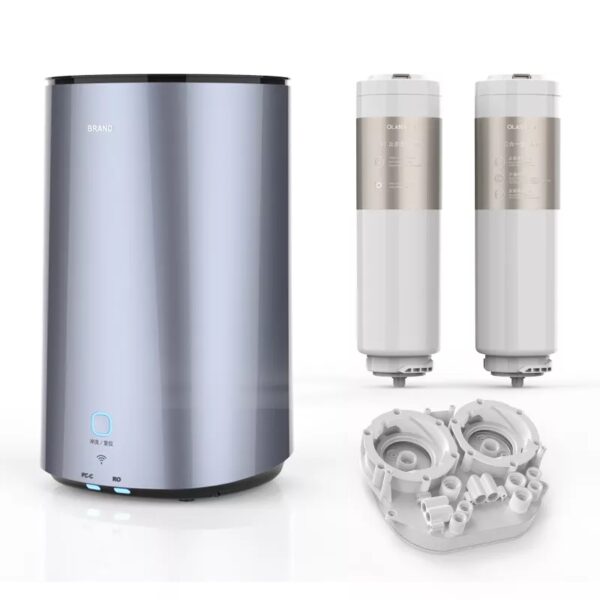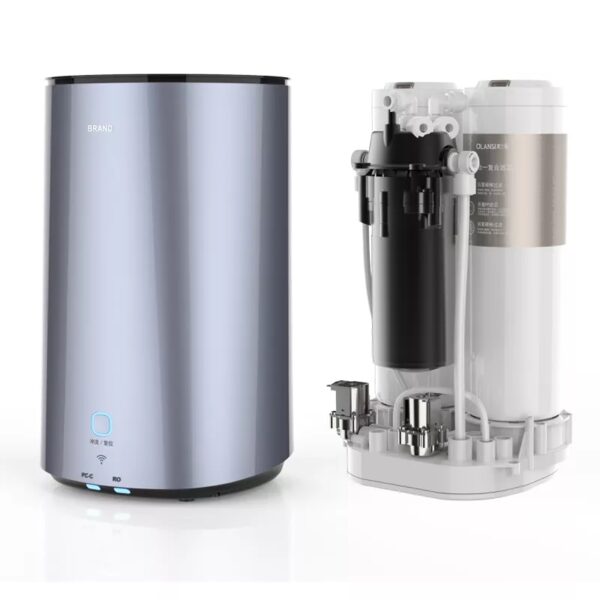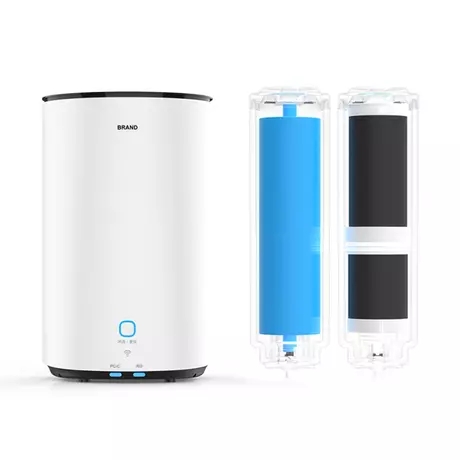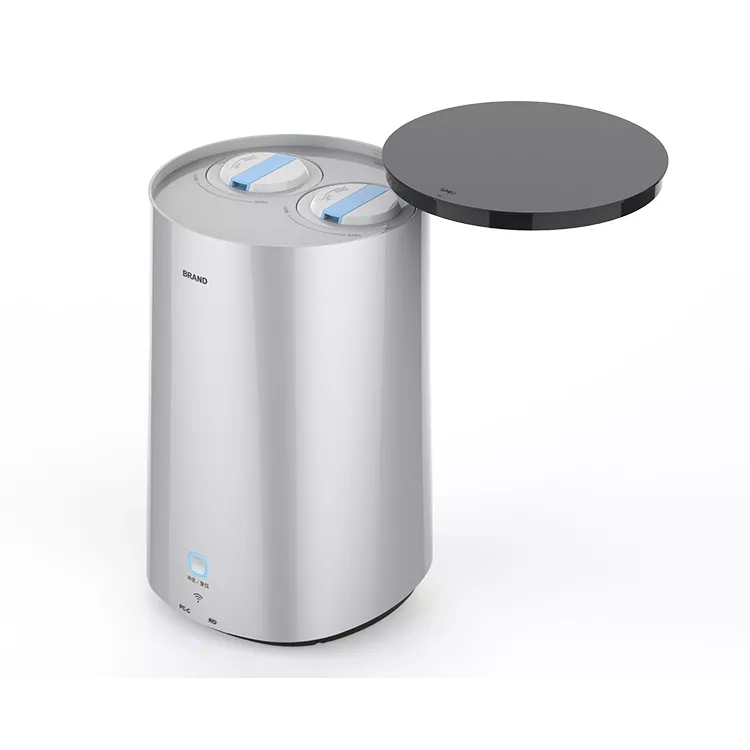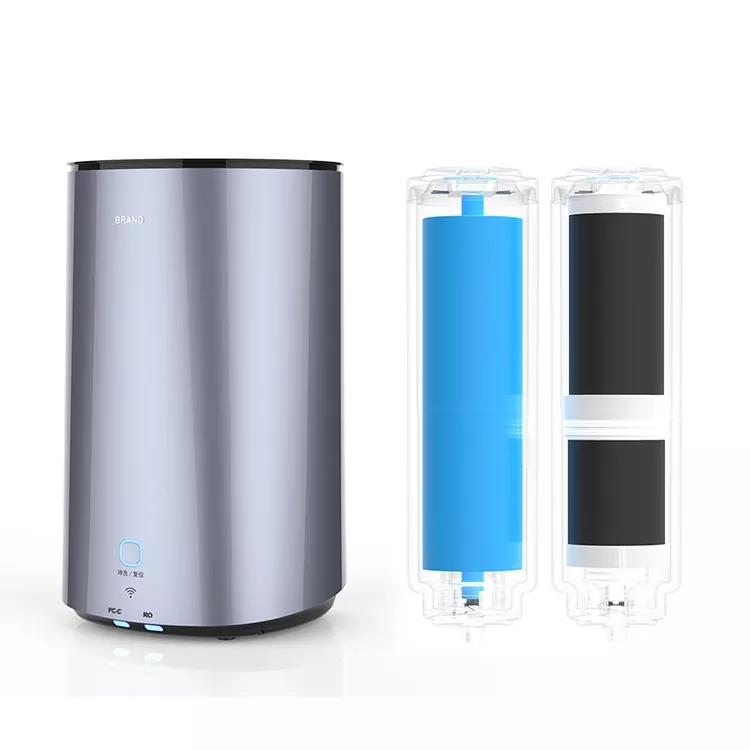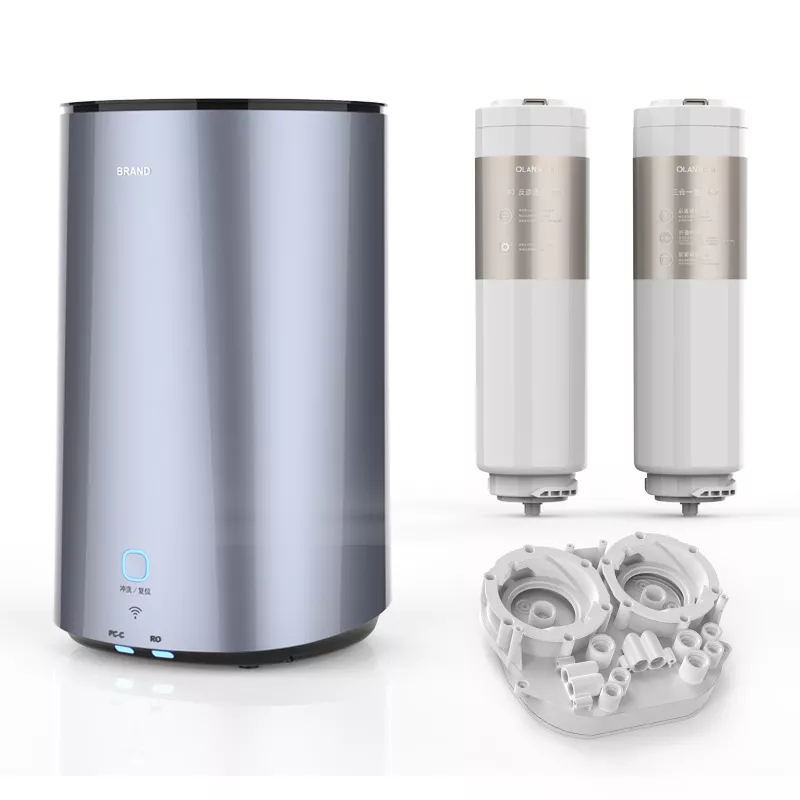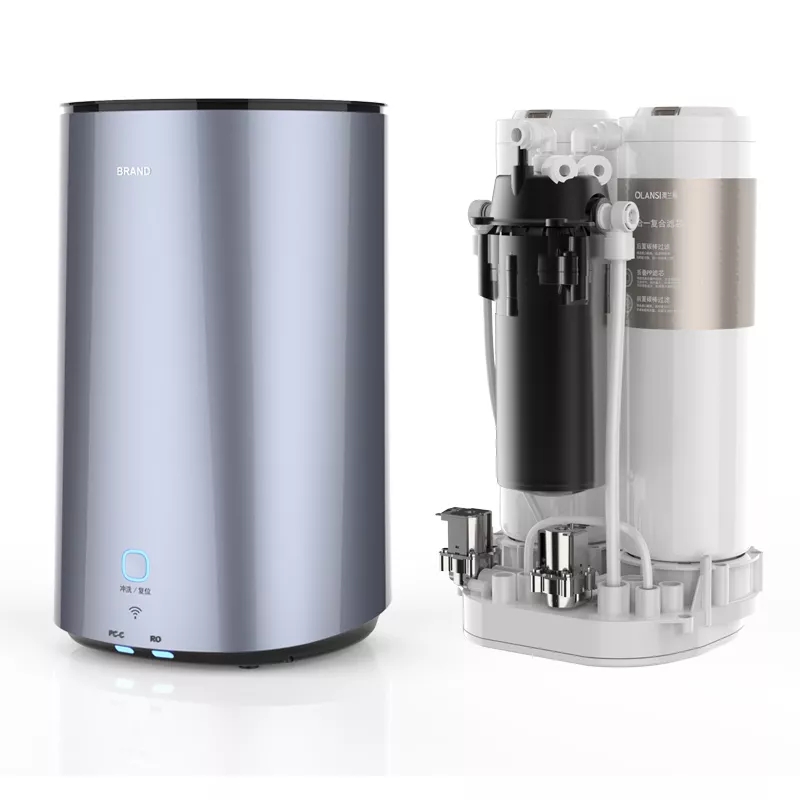 Olansi commercial 400GPD alkaline water machine water purifier reverse osmosis water filter drinking water purifier machine
Description
Product Description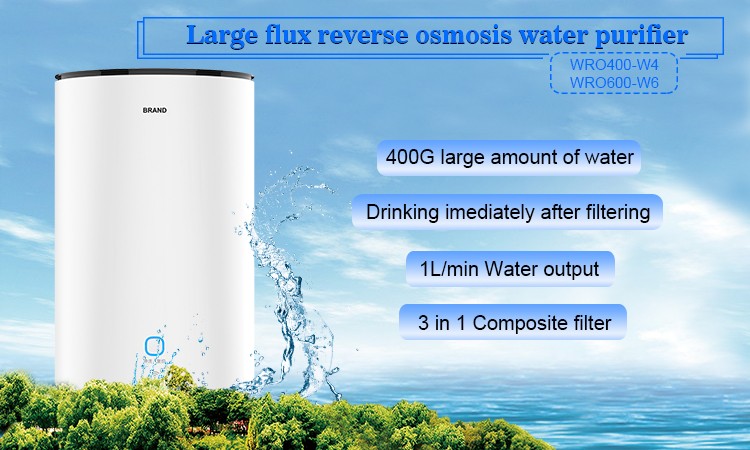 Advantage:
1. 400G large amount of water
2. drinking imediately after filtering
3. 1L/min Water output
4. 3 in 1 Composite filter
Technical Specs
Product Name
Large Flux RO reverse osmosis water purifier
Model
WRO400-W4/WRO600-W6
Rated Water Volume
6000L
Rated voltage
220V
Rated power
<60W
Water output speed
1.0 L/min
Noise
<48dB(A)
Effluent water quality
pure water
Applicable water source
Municipal tap water
Use environment
5-45 °C
Installation method
On stage / under the kitchen
Waste water ratio
2 : 1 (good water than wastewater)
Product size
245x245x380mm
Composite Filter 3000L

(Folded PP + Carbon rod + Silicon Phosphorus Crystal)

12 months
RO reverse osmosis filter 6000L
24 months
Carbon rod 3000L
12 months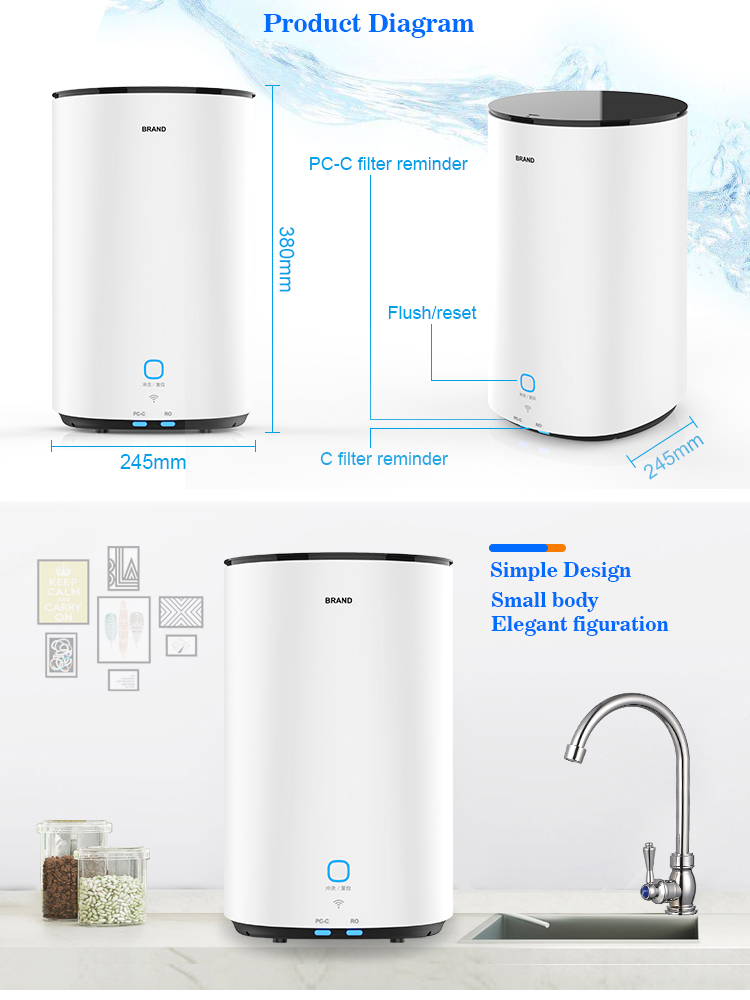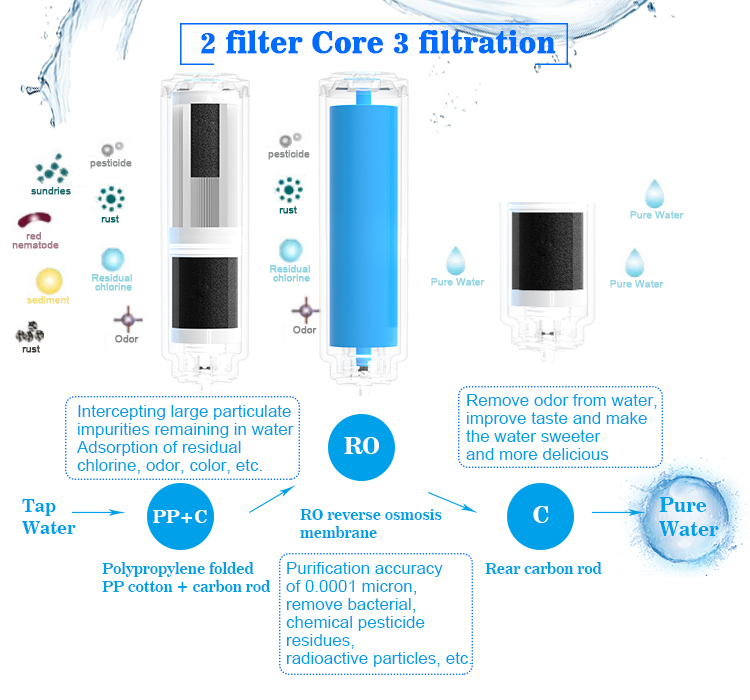 Lagre Capacity RO reverse osmosis water purifier machine with 2 filter core and 3 filtration.
1, Polypropylene folded (PP cotton + Carbon rod): 2 in 1 composite filter, easier to purifier, Intercepting large particulate impurities remaining in water. Adsorption of residual chlorine, odor, color, etc.
2, RO reverse osmosis membrane: Purification accuracy of 0.0001 micron,remove bacterial, chemical pesticide residues, radioactive particles, etc.
3, Rear carbon rod: Remove odor from water, improve taste and make the water sweeter and more delicious.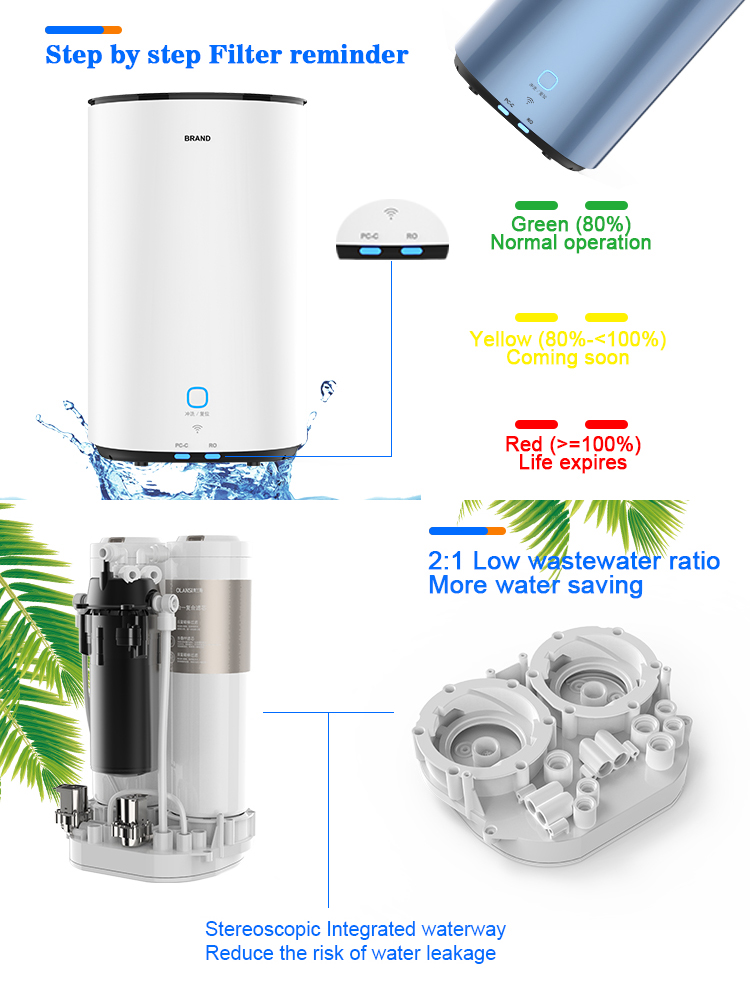 Step by step filter reminder:
Green (80%): Normal operation, Yellow (80%-<100%): coming soon, Red (>=100%): Life expires.
Red, yellow and green three-color lights remind, the filter status is clear
2:1 Low wastewater ratio, more water saving: Stereoscopic Integrated waterway. Reduce the risk of water leakage