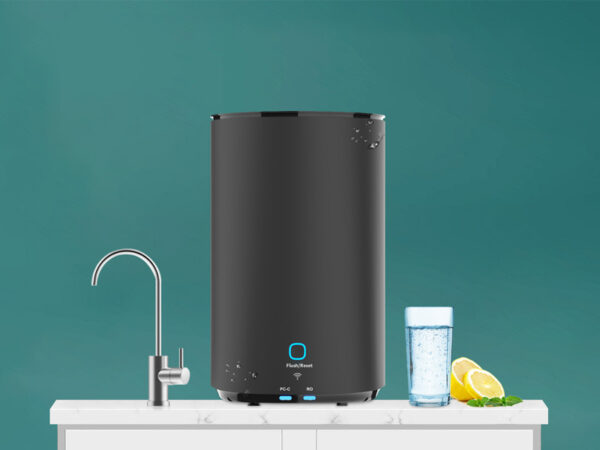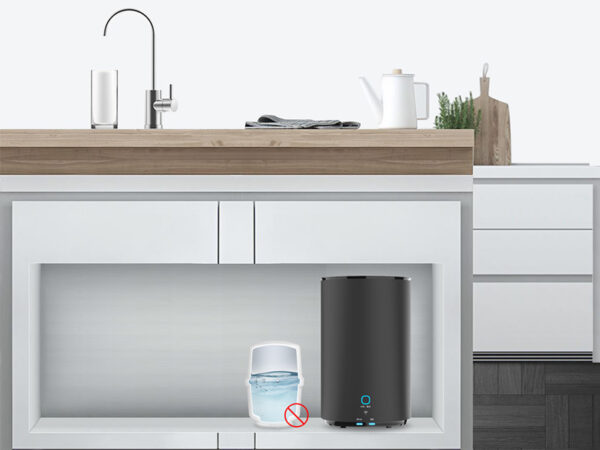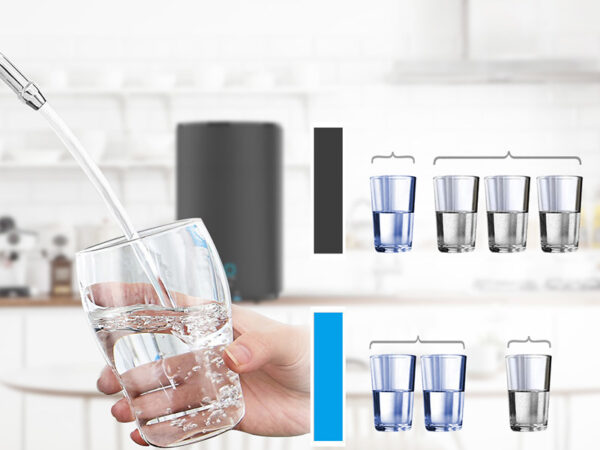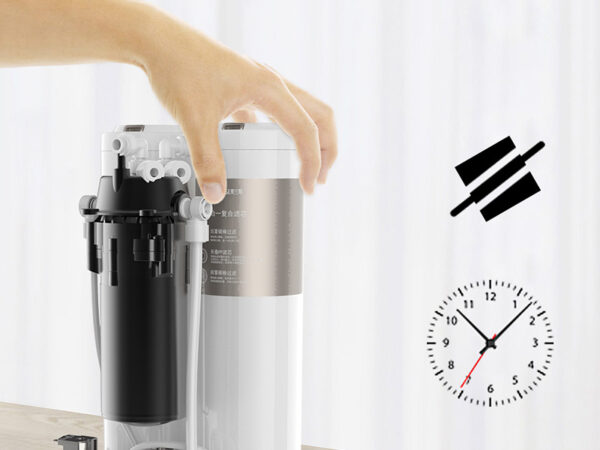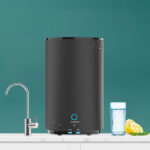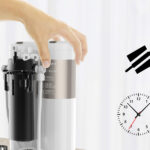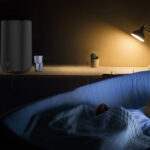 Large Reverse Osmosis RO Water Purifier W4,Best Reverse Osmosis Water Filters System For Home Use
Description
Large Reverse Osmosis Water Purifier W4
Storage-tank-free living fresh water, large water purification
400G large supply of water, filter and drink, no more waiting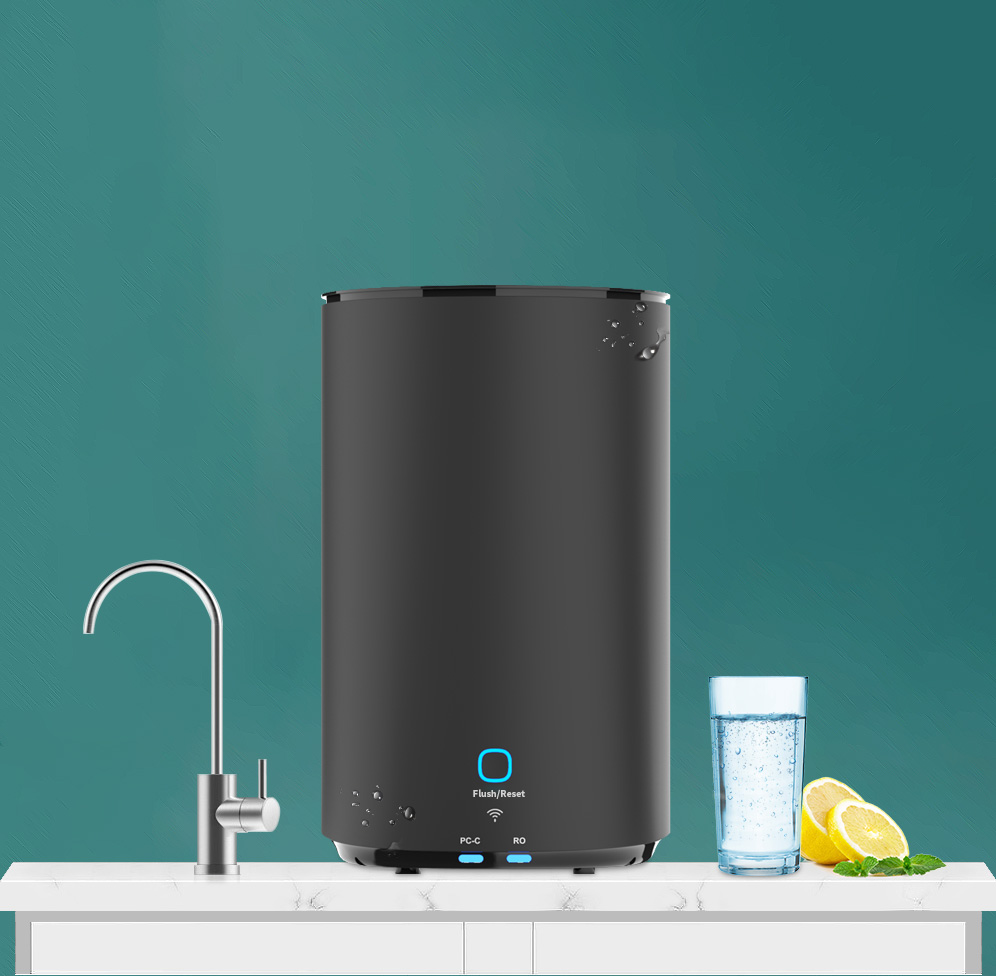 | | | |
| --- | --- | --- |
| | | |
| 4-layer filtration | Large flux | Easy to disassemble |
Simple white color, Elegant figuration
Tank-free design
Clean, minimal but not simple
Small, space saving under kitchen sink
Dual filter, 4-layer purification
Purified layer by layer, free supply of fresh water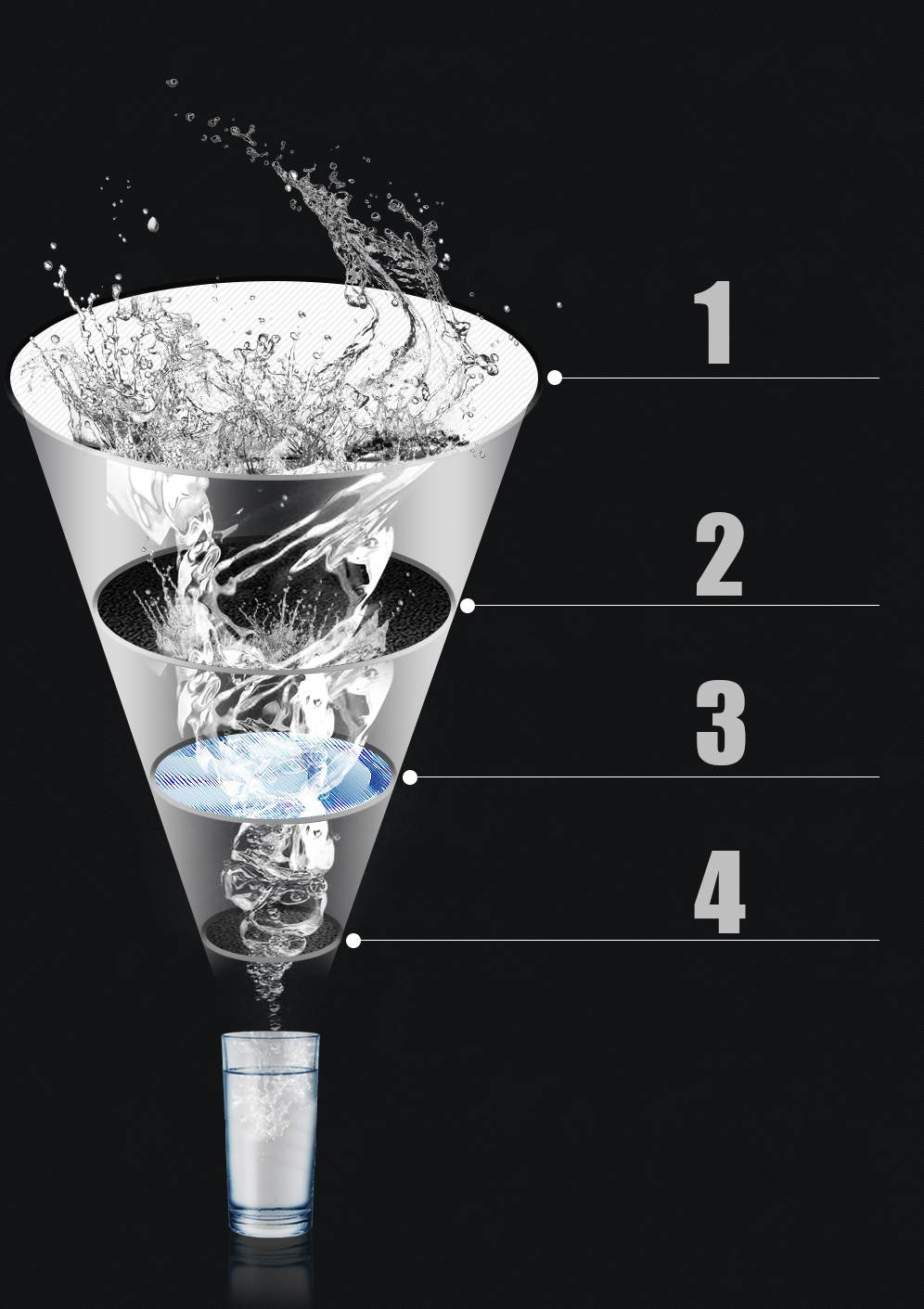 First layer:
PP cotton polypropylene filter
Filter with loose density outside and high density inside
Preliminary removal of sand, rust and visible suspended solids, etc.
Second layer:
Carbon rod at the front
Large surface area for absorption
Absorb residual chlorine, color and odor, improve water quality
Third layer:
Reverse osmosis filter
Filter germs, microorganism, water scale and other micro suspended matters
3 in I Composite filter
Reducing size without compromising purification effect. Integrate of PP cotton and front active carbon rod + back activated carbon rod into one filter element.
Three-layer filtration completed within one single composite filter, only one replacement a year. It reduces the difficulty and cost for filter replacement.
1. Back activated carbon rod
2. Front carbon rod filter
3. PP cotton polypropylene filter
Direct drinking
Purified with Reverse osmosis filter, enjoy pure water directly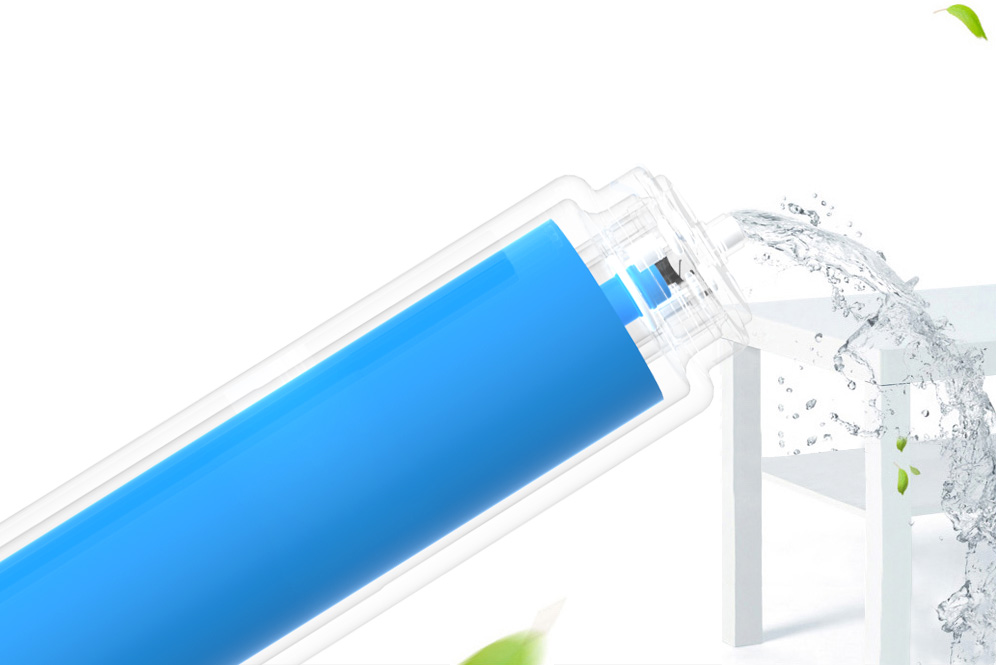 Application of Reverse osmosis purification process, which is the most extensive method to filter water. It can not only remove bacteria, but also water scale and microorganism that are difficult to get rid of by normal water purifier.
400G
Large flux ensures full supply of freshness in no time
1L/Min water output to meet the family demand
Direct drinking after filtering | large flux| Water dispensing in 1 second | fill a glass of water in 20 seconds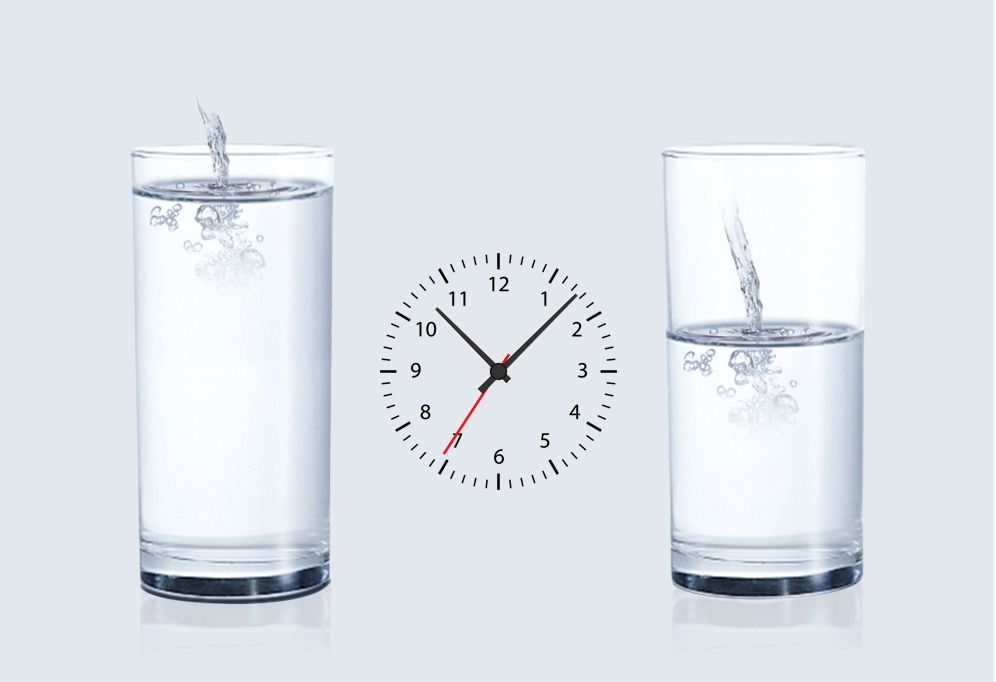 Large flux water purifier
Fill a glass within 20 seconds
Ordinary water purifier
Fill a glass within 30 seconds
Filter replacement reminder. Showing filter status in different levels gradually
Indicator light in red, yellow and green, displaying clear filter status
Filter life time calculated in both water flow and time
PC-C filter: 1 year, 3000L | RO filter: 2 years, 6000L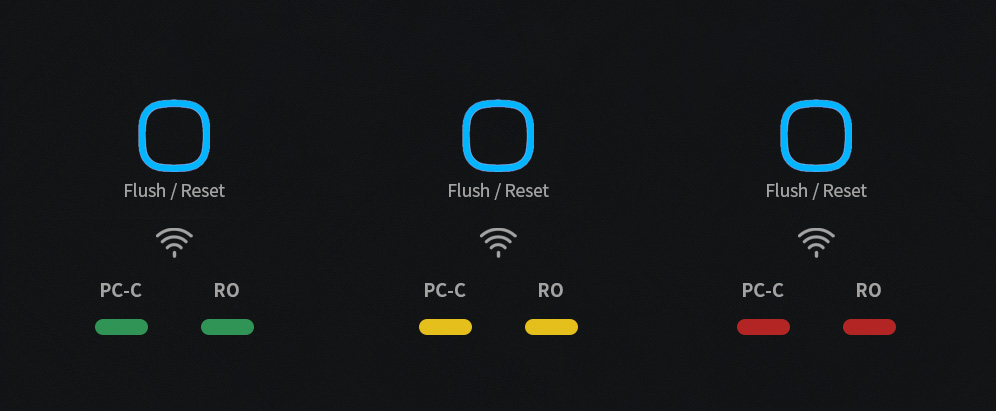 | | | |
| --- | --- | --- |
| Green: Normal operation | Yellow: Expiring soon | Red: Expired |
2:1 low wastewater ratio
more pure water, less wastewater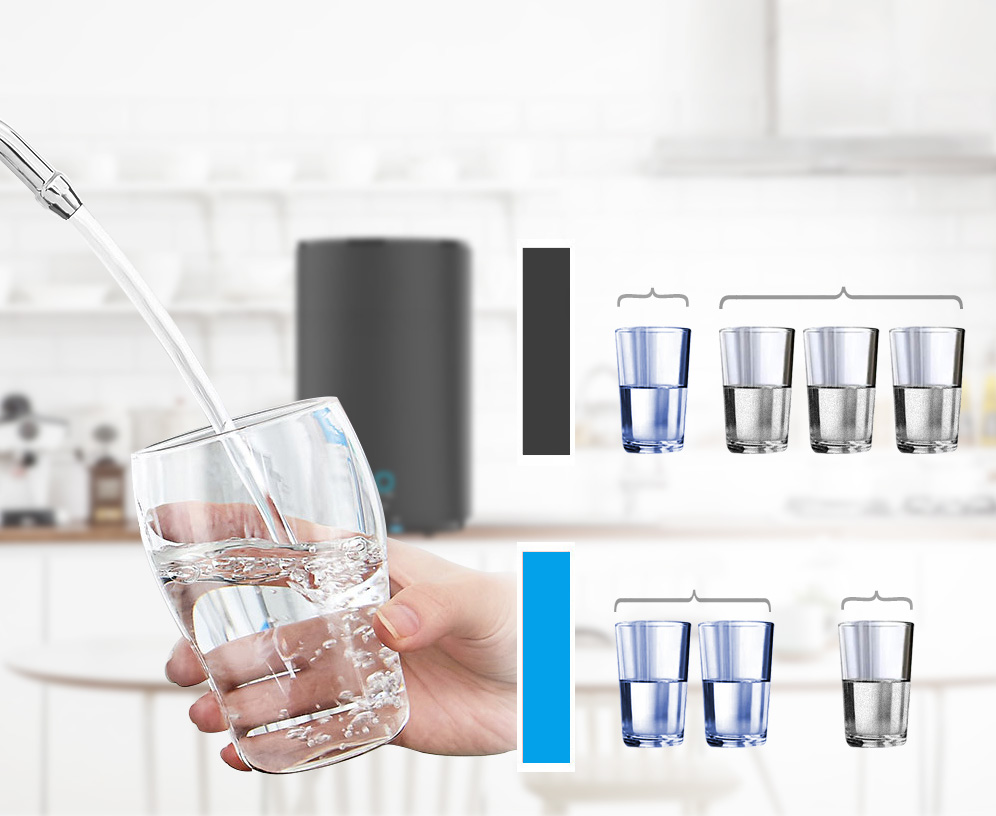 Traditional method:
1 glass of pure water / 3 glasses of waste water
New water-saving method
2 glasses of pure water / 1 glass of waste water
Easy to replace the filter by a slightly twist
Installation without a technician
Designed with fast filter-connection structure, remove used filter easily after twisting the cover.
Replace with new filter, no need to wait for after sales service, trouble free and cost saving.
No need to dissemble / Fast replacement
Library level quietness
Secure a good sleep for your baby
Water production noise ≤ 48DB(A), quiet experience in the library
No noise, reduce interruption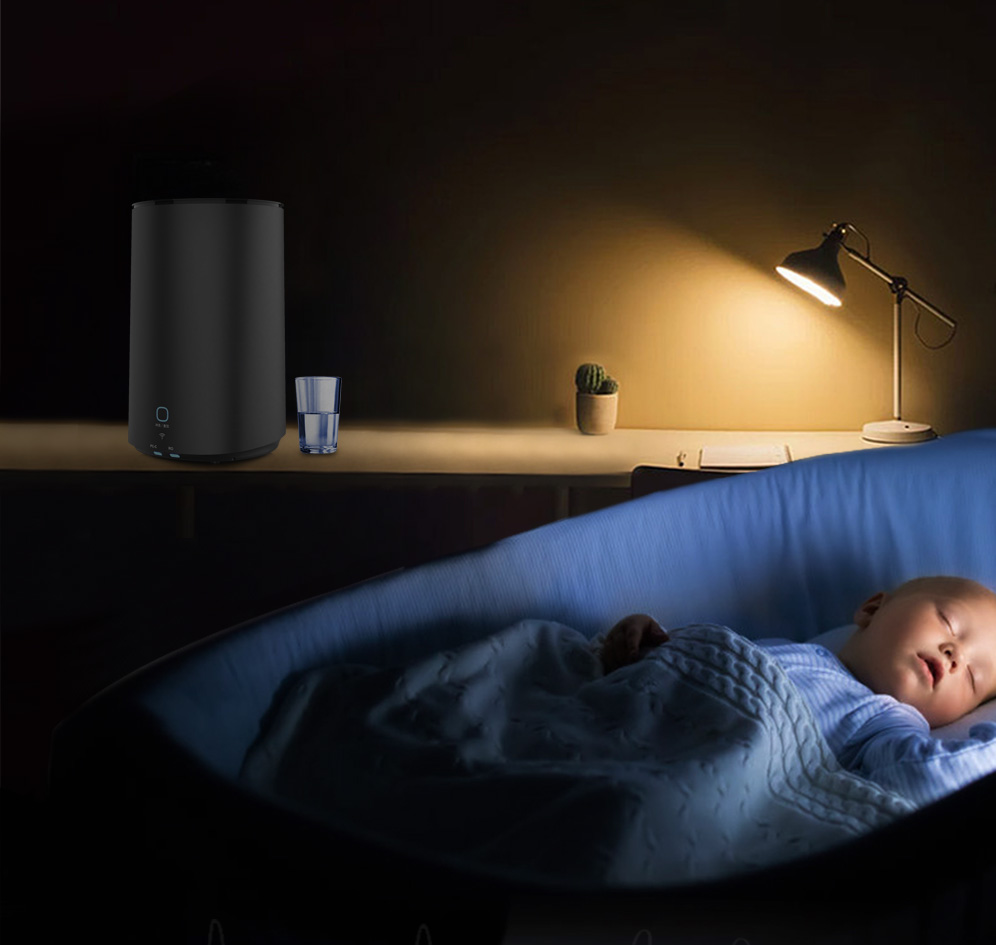 60dB


Normal voice

52dB


Quiet night

48dB




Large flux water purifier

16dB


Whisper
Complex integrated waterway
Reduce the risk of water leakage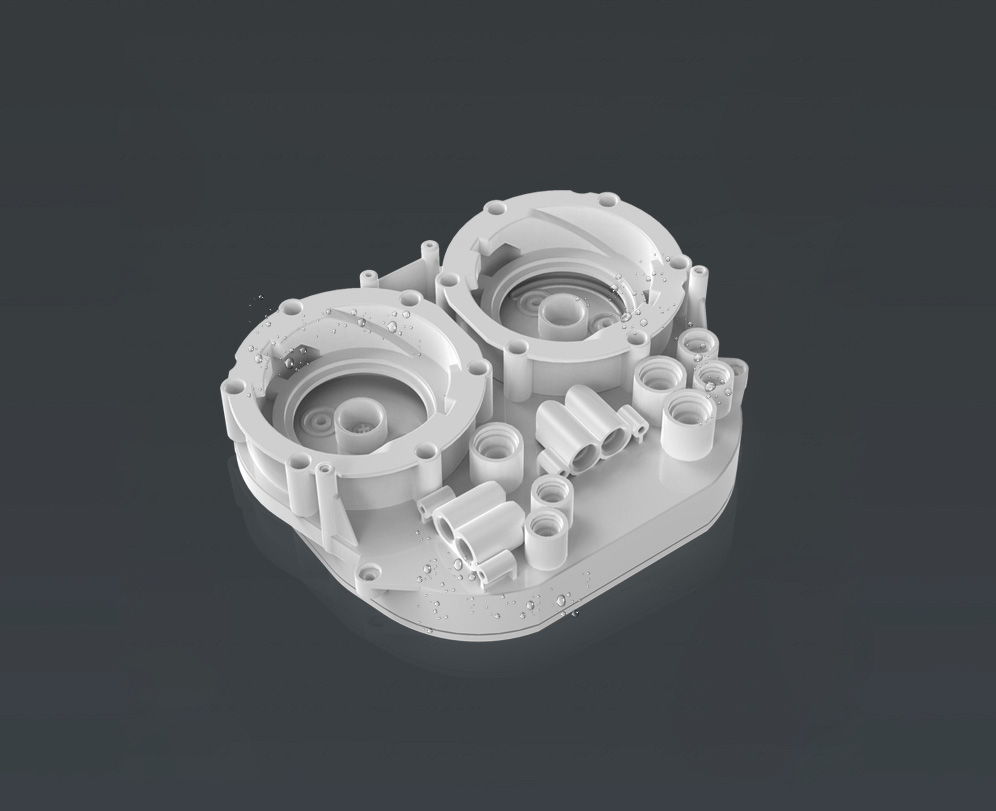 Complex integrated waterway, starting from waterway intercepting, reduce the risk of water leakage, improve water production efficient, and simplify the installation procedures. 3.6MPA high pressure on water pipeline, less connection, make it more reliable with zero risk of water leakage
Lead-free tab, healthy waterway
Safe for the family water consumption and help stay away from lead and plastic tabs
Product Parameters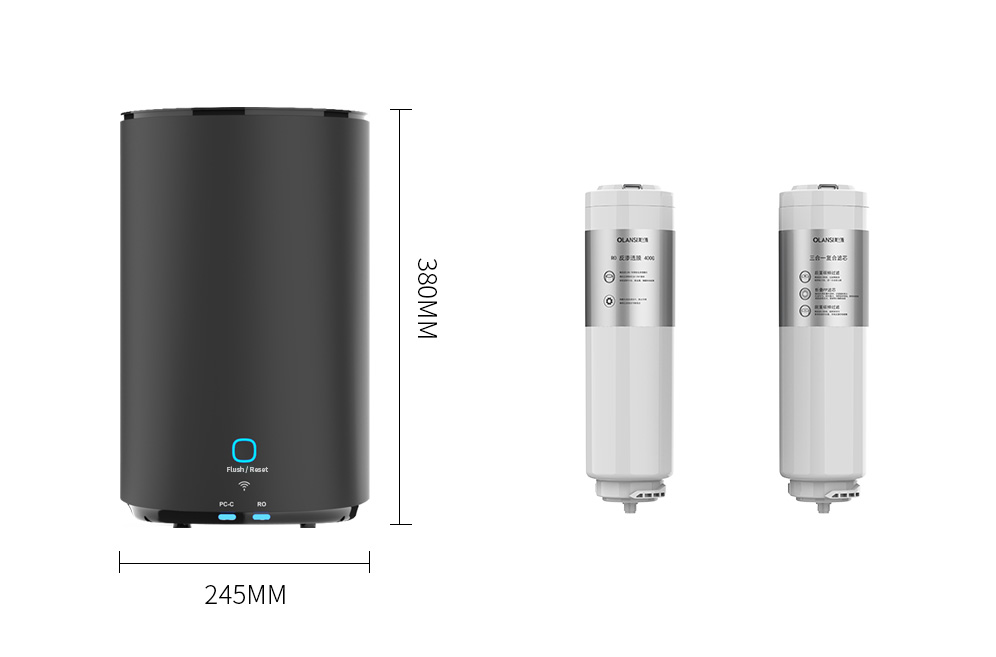 Product Name: Large RO Water Purifier
Product Model: WRO400-W4/WRO600-W6
Rated Water Volume: 6000L
Rated Voltage: 220V
Rated Power: < 60W
Water Output Speed: 1.0 L/Min
Noise: < 48DB(A)
Effluent Water
Quality: Pure Water
Applicable Water Source: Municipal tap water
Use Environment: 5 -45°C
Installation Method: Desktop/Underneath the kitchen sink
Waste Water Ratio: 2 : 1 (good water vs wastewater)
Product Size: 245x245x380MM
Carbon rod 3000L lifetime: 12 Months
RO Filter(6000L) Lifetime: 24 Months
Foldable PP+Carbon rod+Siliphos) Composite filter core (3000L) Lifetime: 12 Months