Best Countertop Instant Hot Water Dispenser
Water Purifier Provider
The best countertop instant hot water dispenser for every kitchen
A countertop instant hot water dispenser is a must for every kitchen. These special home appliances can be a lifeline when we need instant hot water for various activities in the kitchen. Rather than having to heat and boil water each time, a countertop instant hot water dispenser readily provides you with hot water.
A countertop hot water dispenser will help you save a lot of time in the kitchen. This important kitchen appliance can easily create the right hot water that you need for various purposes. In the market, it is common to get countertop dispensers that are between 1.5 and 8 litres in size. Many of these countertops also have special features such as temperature control and many more.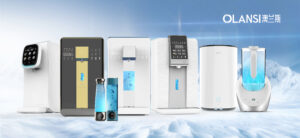 An overview of the countertop instant hot water dispenser
A countertop instant hot water dispenser is a hot water dispenser that comes with a smaller footprint and can be simply placed on a tabletop or your kitchen countertop. Unlike conventional water dispensers which are free-standing appliances, the countertop units need an elevated platform to be used. They are also very suitable for workplaces, offices, school dormitories, cafeterias, and so on. This countertop unit also features a hot water dispenser and an advanced filtration system to help you get rid of contaminants and sediments in the water. In some cases, you can also get countertop hot water dispensers that also add a blend of electrolytes and essential minerals.
Best countertop instant hot water dispenser: How do I know them?
One of the ways you should know the best countertop instant hot water dispenser is that it usually comes with a wide range of helpful features. These helpful features will help you tell the best countertops from the inferior products.
What is the best countertop instant hot water dispenser?
The best countertop instant hot water dispenser for the kitchen is one that features an in-built thermometer. As an elaborate home appliance that produces hot water of various temperatures, a countertop dispenser needs to have it thermometer. This appliance uses the in-built thermometer to understand the right water temperature. If it has been able to establish the water temperature, it then goes on to send an alert to the user's phone. The appliance features an in-built sensor that checks whether the temperature is too low or too high.
The importance of countertop hot water dispensers
Countertop hot water dispensers are really important because they can be used to produce hot water at various temperature ranges. They also offer a lot of conveniences and can be used in various situations. They are very user-friendly, which is why they are ideal to be used around the house. This is one of the most indispensable products to have in every kitchen. The product is used widely in various offices and households around the world – due to its ability to quickly produce a lot of heated water. Many people have used this product for many years and they still rely on it today for instant hot water. The following are some of the benefits of a countertop water dispenser for instant hot water:
Portable: A countertop dispenser for instant hot water is highly portable, unlike conventional freestanding dispensers. This means that you can move them easily from one place to another. Countertop hot water dispensers are great when they are needed for outdoor use.
Easy installation: Many countertop water dispensers do not need special installation to get them working. Unlike the wall-mount dispensers, all you need to set up the appliance is to know how to assemble its basic accessories. It usually comes with an instructional manual that contains all you need to assemble the machine. This is why setting it up is such a breeze.
Multiple temperature settings: The countertop water dispenser provides instant hot water at various temperatures. This means that you can easily set up the appliance to produce the needed hot water at the right temperature. The product usually features multiple temperature settings for you to choose what works best for you.
In-built water purification systems: Transform the process of drinking water into a 5-star experience with your countertop water dispenser. Many of these appliances come with advanced water purification systems that ensure that all the dirt and impurities in your water are removed before drinking. Many countertop instant hot water dispensers usually have state-of-the-art water filtration functions to produce great-tasting and clean water at all times.
Push-button functions: The countertop hot water dispensing machine is one of the latest units to come with the push-button function. The water dispensing unit works with the simple touch of a button.
Option to connect to water mains: As an innovative home appliance, many countertop hot water dispensing units can be connected directly to your water mains. This means that you will not have to deal with the unending ordering of water bottles.
Buying a countertop hot water dispenser? These are the things you should consider
Water temperature: A countertop hot water dispenser certainly makes your water hot. But does it suit your hot water preferences? Do you need it hotter, less hot, or colder? Choose what works for you.
Capacity: A countertop water dispensing unit usually features a lesser water capacity. If you are concerned about space and portability, then this is a great choice. But if you will be serving water to many people every day, you may want to consider connecting the unit to the water mains.
Drainage and cleaning mechanism: A countertop dispenser should not make a mess of your worktable or countertops. You should understand how they are cleaned and drained. They should be able to drain properly to avoid messing up the area on the table and floor. In addition, you need to clean your water dispenser regularly to ensure that it can work smoothly.
Child-lock features: A countertop hot water dispensing unit is meant to produce hot water. You should make sure that it has a sufficient child-lock function. This helps to prevent accidental spills in the absence of proper child supervision. Without this feature, anyone is susceptible to getting scalded by hot water.