Enjoy the Convenience of a Portable Reverse Osmosis System from Olansi
Water Purifier Provider
Water purification removes undesirable chemicals, solids, gases, and biological contaminants from water through different methods. The purified water is not only suitable for drinking but can also be used for medical, chemical, pharmacological, and industrial purposes. Filtration, chlorination, distillation, sedimentation, and electromagnet radiation are some of the methods that are used to purify water.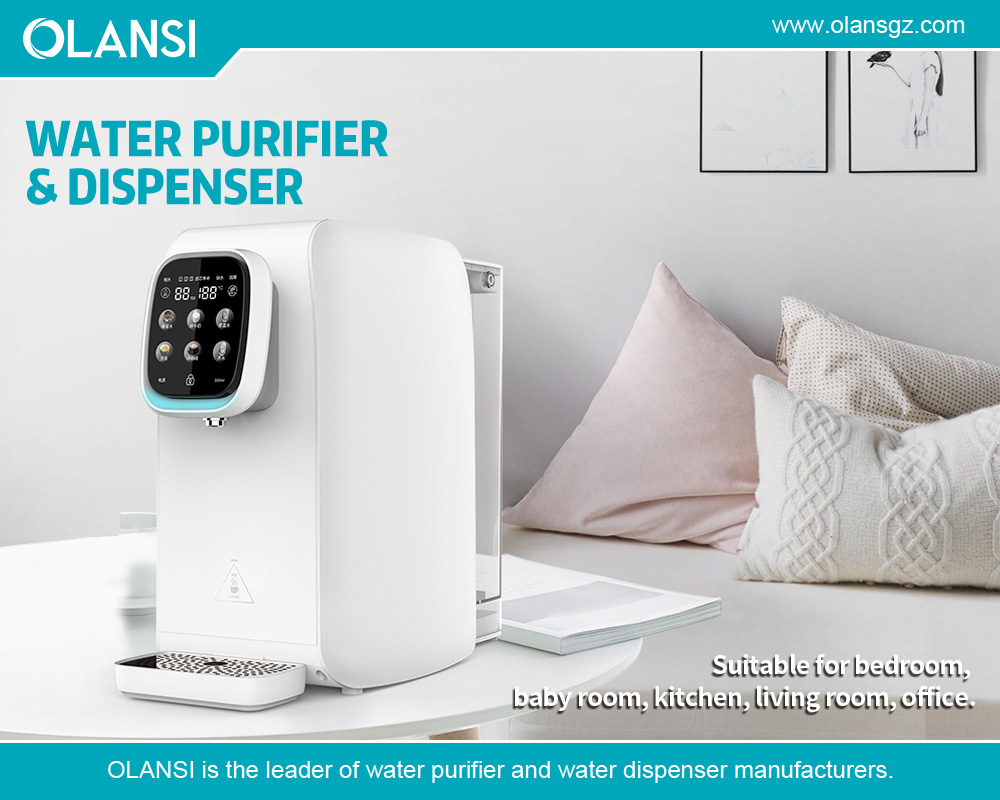 In filtration, reverse osmosis is one of the most reliable forms of purifying water. There are reverse osmosis water filtration systems that can be connected to taps and waterlines to ensure that water supplied to a home or from a tap is pure and safe enough for human consumption. This method of purifying water removes suspended particles, viruses, bacteria, and chemicals by reducing their concentration in various stages using special filters. The RO systems most commonly used are those that can be installed under a kitchen sink connected to the waterline and countertop systems that you can place on the surface next to a tap.
With technological advancements, portable reverse osmosis systems are now available. They are basically countertop filtration systems that you can carry to where you are headed for your convenience. They will, of course, need to connect to a faucet or water source to give filtered water, but the fact that you can carry them with you even for holidays or to a hotel for that business stay makes them convenient for all. You can take the portable system anywhere and everywhere to ensure the water you get is pure and safe, making them very practical; no more reason for you to get sick during the holidays due to contaminated water.
Portable filtration systems come in compact and slim designs to make them easier to carry, but they still will remove all contaminants as effectively as their larger under-sink systems. The compact design makes them easier to carry, use, and store as required and does not affect efficiency. It is, however, still important to settle on reputable brands and manufacturers like Olansi to enjoy superior quality and efficiency with your portable system.
When buying a portable reverse osmosis system for your water purification needs on the go, you will still need to consider factors like price, capacity, size, and efficiency. The fact that you are taking the system with you should not means that you enjoy less efficiency. Luckily appliances from reputable brands like Olansi, efficiency is not an issue, even when made compact. They pass through the same quality control process as all other systems do, so every buyer gets quality, the size of the appliance notwithstanding.
When you buy a portable system, it is important to adhere to the manufacturer's use and maintenance instructions. This is the best and only way of ensuring that your appliance lasts, serving your needs efficiently. It is also a good idea to check the warranty; the longer the period it covers, the more you can trust its quality. Olansi offers impressive warranties on all its products, including reverse osmosis water filtration systems. You will also find a wide range of products to choose from according to your requirements.