Picking a Water purifier manufacturer in India
Water Purifier Provider
The importance of safe drinking water cannot be ignored. While we have water all around us, only very little is safe. Waterborne diseases are a major issue for humanity. This is why many companies have come in to find a lasting solution and help make water safe.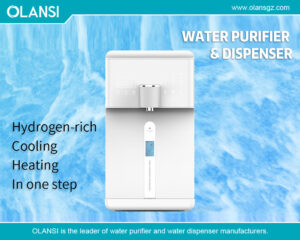 Water purifiers have gained popularity today to guarantee that water is safe for consumption. Finding the right manufacturer is not easy because there are products to select from. Comparing the manufacturers to find the best one takes some level of interest and commitment.
Is a water purifier necessary?
Yes. Water purifiers are necessary as they help make water safe for use. Tap water is common in many places but it is not safe to consume without further processing. Investing in the best water purifier could be exactly what your family or business needs.
Purchasing a water purifier should be done with great caution. Do not pick the first one that you come across. Take time to compare the features and the benefits you stand to reap should you purchase a unit.
Choosing the right manufacturer
Picking the right brand is very important as it determines how well the purifier will serve you. Some considerations to make when picking a manufacturer include the following:
Technology: it is important to consider the technology used by the manufacturer. Consider the kind of water that you have in your locality. India's best water purifier manufacturer utilizes the latest technology for the best results.
Technicality: when you are looking for a manufacturer, consider the specifications. The features are important. It is wise to find out as much as you can about how the machine works and the quantity it can handle. Your daily needs should help you pick the right size.
The price: the purifier's price should also be considered. There are some filters that are gravity based, and they cost less. Reverse osmosis purifiers could cost more. You need to evaluate your budget and find something that is within your price range. Also, consider how frequently you will need to change the filters and the availability of the same. It is better to find a manufacturer with a wide variety of products with different price ranges to help ease the selection process.
Warranty: the best water purifier manufacturers in India offer warranties for their products. In many cases, this can be between 2-4 years. The number varies from one manufacturer to the next. Consider a manufacturer who offers service as well. It makes things more convenient for you.
Options from Olansi
Olansi is one of the best water purifier manufacturers that you can settle for. With many years of experience, the company has what it takes to produce the highest-quality devices for home and office use.
Olansi also actively engages in research and development. With fully qualified staff, they offer some of the most effective products. They are experts in air and water purification systems and have a good reputation in the market.