Reliable Water Purifier Manufacturers in India
Water Purifier Provider
Water purifying systems use different technologies to deliver the clean, and safe water people need in different settings. However, reverse osmosis is a cutting-edge technology in water purification and has taken the market by storm. With increased water purification needs, most people buy the systems without considering important factors, including the manufacturer. The brand of your appliance can play a huge role in the quality you get. Therefore, it is important to ensure you buy from a manufacturer with what it takes to produce top-quality products.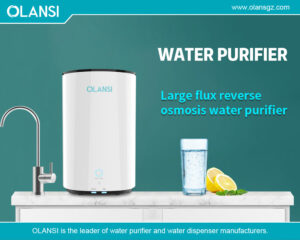 There are plenty of water purifier manufacturers in India, but they are different in how they run things, what they offer, and how they handle customer needs. The quality of products also differs from one manufacturer to another. When looking for the right water purifier according to your needs, it is also important to pay attention to some factors, including the following:
The water purifying technology – whereas gravity-based filters work just fine in purifying your water, reverse osmosis delivers beyond expectations and is more reliable in eliminating all kinds of contaminants. A good manufacturer in India will offer you a variety of water purifying systems so you can choose as preferred.
The technical specifications – the features that come with your water purifier can determine the kind of user experience you have. When making a purchase, therefore, go for a manufacturer whose products are designed to be user-friendly. Things such as daily water capacity it can filter, the type, stages of filtration, maintenance, and installation requirements should suit your preferences. Fortunately, most water purifier manufacturers in India offer a wide range of water purification systems, so getting a system that matches your needs is easy.
Warranty – water purification systems that come with a one year warranty or longer are, without a doubt, a good choice. Some manufacturers even offer free after-sales service, assuring you that your product will serve your needs for long without any issues. Even when issues occur, you will have the experts ready to assist.
Water purifier type – your water purifier can be an under-sink or a countertop one. Your water purification needs should guide you to the most suitable type. When you know what you are looking for, you can then check to see whether the manufacturer you are considering offers the type you want. A good manufacturer will have all types to meet customer preferences.
Other important factors that can help you find the right water purifier and reliable manufacturer in India include experience, product prices and availability, and customer support. Some of the top manufacturers you can rely on in India for high-quality water purifiers are Olansi, Kent, Aquaguard, Blue star, and Eureka Forbes. Whereas they all offer cutting-edge features on water purifiers and reliable quality on all products, Olansi takes the crown in professionalism.
Olansi produces quality water purifiers, air purifiers, and other products to suit customer needs. It is among the top largest OEM purification product factories in India and sells to more than 20 countries. The production process follows strict quality control to ensure that customers get nothing less than top-quality water purifiers. The company's manufacturing ability is impressive, considering it has its mold, injection, filter, and assembling factories. You can trust Olansi to deliver whatever your needs are.