Things to Consider In a Water Purifier Manufacturer in Korea
Water Purifier Provider
When it comes to water quality in Korea, the biggest challenges come from acid rain and water pollution from industrial effluents and sewage discharges. As the population in this country grows, the need to combat water supply disparity has become essential. It has led to alternative measures like water purification as a way of increasing the distribution of clean water. Water purification companies in Korea offer solutions like
Reverse osmosis systems for seawater
Water recycling
Sewage treatment
Wastewater treatment devices
Water reuse
Agricultural water treatment
With these solutions, water security in the country is achieved and is sustainable. But when it comes to clean water, you cannot rely on the government to do everything for you, including treating it to make it healthy for use around your home. Water purifying systems have saved the day for many people and continue to do so. They are designed to filter out all contaminants from your water, making it safe to drink and use in different other areas that need purified water.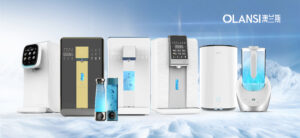 Reverse osmosis water purifiers make some of the most popular, and most manufacturers offer RO systems as their major purification systems. When choosing a water purifier manufacturer in Korea, you will find it helpful to consider things such as:
Certification
Product variety, quality, and availability
Prices
Minimum order requirements
Delivery and shipping
Availability of consumables
Warranties
Customer service
Global presence
Expertise, experience, and reputation
All these are important considerations which, when in order, will give you a pleasant customer experience. A product is usually as good as its manufacturer, and you want to be safe, especially when dealing with large orders for business purposes. Even when buying an individual system for your personal use, you should make sure that you get it from a manufacturer you can trust to save you from frustrating situations during and after the purchase.
Water purifying systems come in different types, but the most common are under-sink and countertop systems. Whereas you can install a countertop system easily, you might need professional assistance with some, like the under-sink systems. You also have the option of having a system that handles whole-house purification needs or a single-point system that gives you quick access to drinking water from a specific point only.
The market has so many options, and to get the best purifier, you must consider what purification needs you have within your space and choose a model that will serve them effectively. Manufacturers like Olansi use the market needs to develop purifiers that serve effectively, thus improving health at different levels. Olansi is one of the best water purifier manufacturers in Korea producing only top-quality purifiers for our water needs.
With a water purifier from Olansi, you need not worry about the poor quality of water in your area. The purifiers are cost and energy efficient, and the company also offers other products, including air purifiers. Other water purifier brands you can trust in Korea are Dowoosys, Chungho Nais, Hyundai Waco Tec, and Dae Myung Bio, among others.